Funding awarded to grow UBCO AISES chapter for Indigenous STEM students
Indigenous students studying science, engineering, technology and mathematics at UBC Okanagan have new ways to connect with each other as learners and practitioners in their fields.
An interdisciplinary effort to grow a new chapter of the American Indian Sciences and Engineering Society (AISES) at UBCO is one of seven projects that received up to $50,000 from UBC's cross-campus Indigenous Strategic Initiatives (ISI) Fund under Stream 3: Student Led projects.
Four students in science and engineering—Jordyn Cates, Elijah Patrick, Lauren Pitre and Christopher Paul—are collaborating with students and faculty members across disciplines to build a welcoming community at UBCO.
UBCO mechanical engineering graduate student Christopher Paul, who is from Tk'emlups te Secwepemc (Kamloops), says this funding will be used to connect Indigenous STEM students and professionals, provide workshops and conference experiences, and hold outreach STEM workshops with Indigenous youth.
"We want to help Indigenous STEM students to feel comfortable and at home," said Paul.
"By connecting students with each other, we want to strengthen their voices, support their ambitions and encourage future students to enter STEM."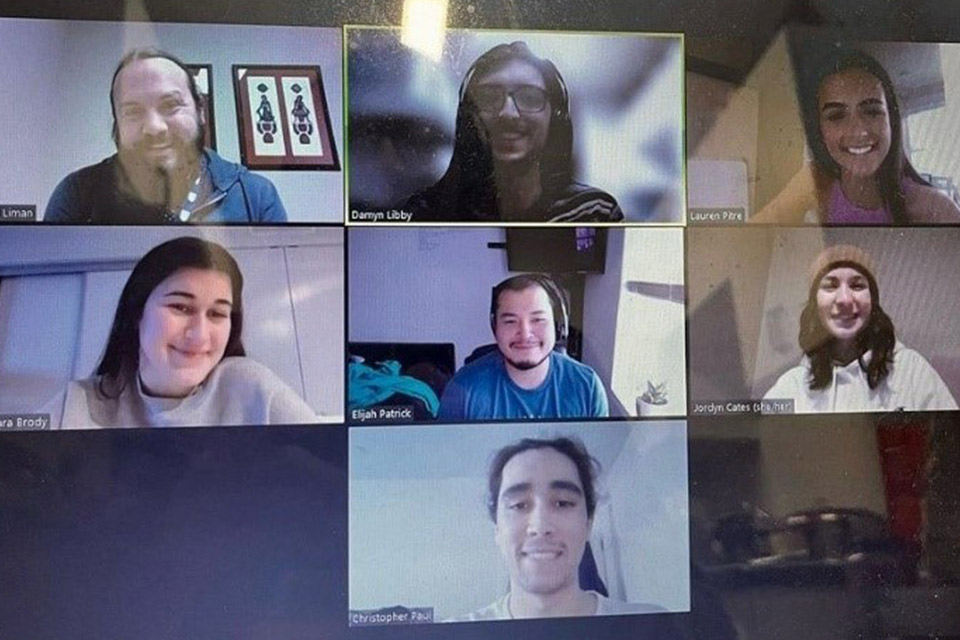 Connecting Indigenous STEM community
The UBCO AISES chapter hopes to remedy some of the isolation that Indigenous students in STEM fields experience.
"University can be an overwhelming experience for anyone," said Paul. "We want to develop a welcoming community, where students can reach out for help or advice, discuss challenges they're facing, and get support."
In building these relationships, the project team hopes that the UBCO AISES chapter plays a key part in increasing the number of Indigenous people learning and practicing in STEM fields.
A recent graduate from UBC's Bachelor of Applied Science himself, Paul added, "The friends you make and the relationships you build are what you carry with you, even after graduation".
"To current and prospective students—know that you have a community here at UBC Okanagan. We really look forward to meeting you."
Connect with UBCO AISES by emailing ubco.ciases@gmail.com or following the UBCO AISES Instagram.
Strategic Priority Areas: