AAHA selected to represent Canada at the 2023 Venice Biennale of Architecture
Not for Sale! campaign demands non-alienated housing
The Canada Council for the Arts has announced that Architects Against Housing Alienation (AAHA)'s Not for Sale!, proposed by UBC's School of Architecture and Landscape Architecture, will represent Canada at the 18th International Architecture Exhibition - La Biennale di Venezia.
AAHA is a curatorial collective, newly formed for the Venice Biennale of Architecture, with a mission to instigate an architectural movement and create socially, ecologically and creatively empowering housing for all. AAHA includes SALA faculty members Matthew Soules, Sara Stevens and Tijana Vujosevic and previous SALA adjunct professor and current McEwen School of Architecture adjunct professor Patrick Stewart, as well as Adrian Blackwell and David Fortin of the School of Architecture at the University of Waterloo. UBC SALA will serve as the lead organization for the project, partnering with the University of Waterloo School of Architecture.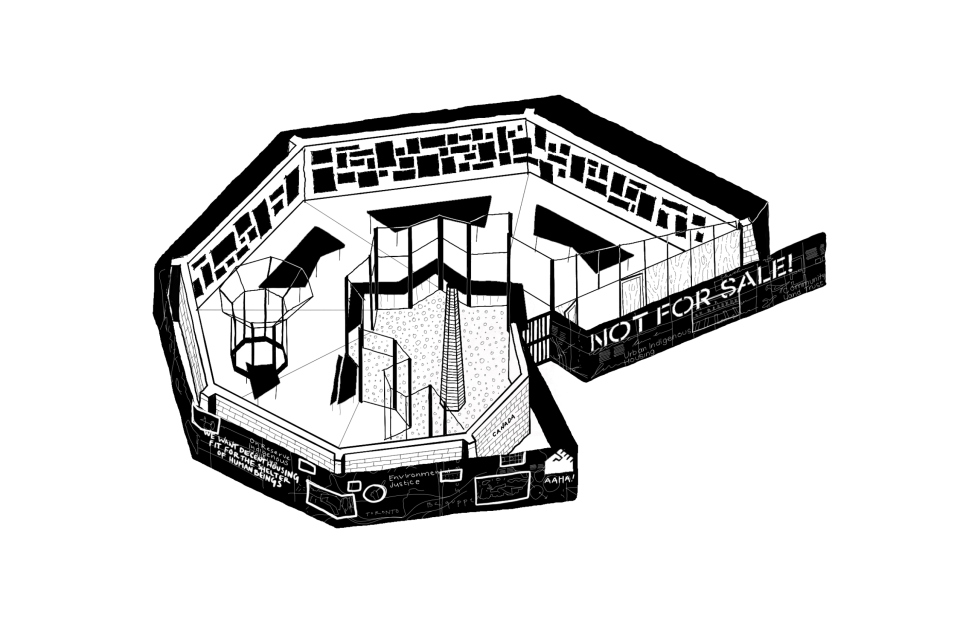 Conceived as a response to the country's protracted housing crisis, Not for Sale! is an architectural activist campaign for non-alienated housing. In Canada's real-estate driven economy, homes have become spatio-financial assets. AAHA rejects this conception of property and the financialized form of architecture that it entails. The Canada Pavilion will serve as Not for Sale!'s campaign headquarters, where an expansive collaboration with activists, advocates, and architects from across Canada will present their demands to address the housing crisis. The campaign seeks to energize Canadians to join the call for safe, equitable, and affordable housing.
AAHA states: "We are thrilled to have been selected to represent Canada at the 18th International Architecture Exhibition, a prestigious international platform that engages critical conversation about contemporary architecture. It is crucial that we respond to Canada's deep housing crisis. Together with Indigenous leaders, activists, advocates, and architects, we will create a campaign for accessible and affordable housing for all."
The 2023 Venice Biennale of Architecture will be held from May 20 to November 26, 2023.
Strategic Priority Areas: