"The UBC learning environment including the professors, the students, the campus, the coursework contributed to a lifestyle shift that I hadn't realized I was after. Sustainability has become a lifestyle and my career, a passion."
Degree: Master of Engineering Leadership
Grad year: 2021
Program:
Campus: Vancouver
My name is Carlie Owen. I am from the United States, where I completed my undergraduate degree in Industrial and Systems Engineering from the University of Florida. I began my career in downstream oil and gas, first as a Sales Engineer and then continued as a Field Engineer. While the experience was valuable, I wanted to be sure the legacy that I left behind was one that left a positive impact on our world. As such, I explored options to pivot my career into the clean energy space. Completing the Masters in Engineering Leadership in Clean Energy Engineering at UBC allowed me to find a niche that I am passionate about within the Sustainability / Clean Technology Industry. As a result of the CEEN program's tailored coursework and networking opportunities, I have successfully pivoted my career. I have been lucky enough to stay in Vancouver post-graduation, doing meaningful work for Navius Research.
Why did you choose to go into your field of study at UBC?
UBC is one of the few universities that offer a program that is designed for business development minds. The balance of technical and business courses provides a unique skillset that is sought after in industry. An engineer with strong business acumen can achieve just about anything. Saving the planet is my career goal. UBC's Clean Energy Engineering program is the foundation that I needed to get there.
How are you applying the skills you learned through your studies at UBC?
In my work, I apply what I have learned at UBC everyday. During my masters, I sharpened my research skills which has been advantageous in my job thus far. I learned about Canadian and US environmental policy as well as the life cycle GHG implications of various processes and technologies. These learnings inform the techno-economic analyses and energy modelling that I work on daily to help inform government jurisdictions across Canada. Sustainability and clean energy have become a lifestyle. The coursework and learning environment at UBC has been fundamental to the lifestyle shift that I was craving.
What advice would you give a student entering your degree program?
The degree is what you make it. The experience is what you make it. Take every opportunity to push the boundaries of your comfort zone by meeting new people, asking questions, and partake in as many seminars and events as you can manage. Do a summer project with SEEDs or Sustainability Scholars or any other organization that will give you a related project to work on. Use your time as a student to learn from those in the industry that you are interested in. Informational interviews and learning about someone else's career path can help you to dictate where you want to steer your career.
Image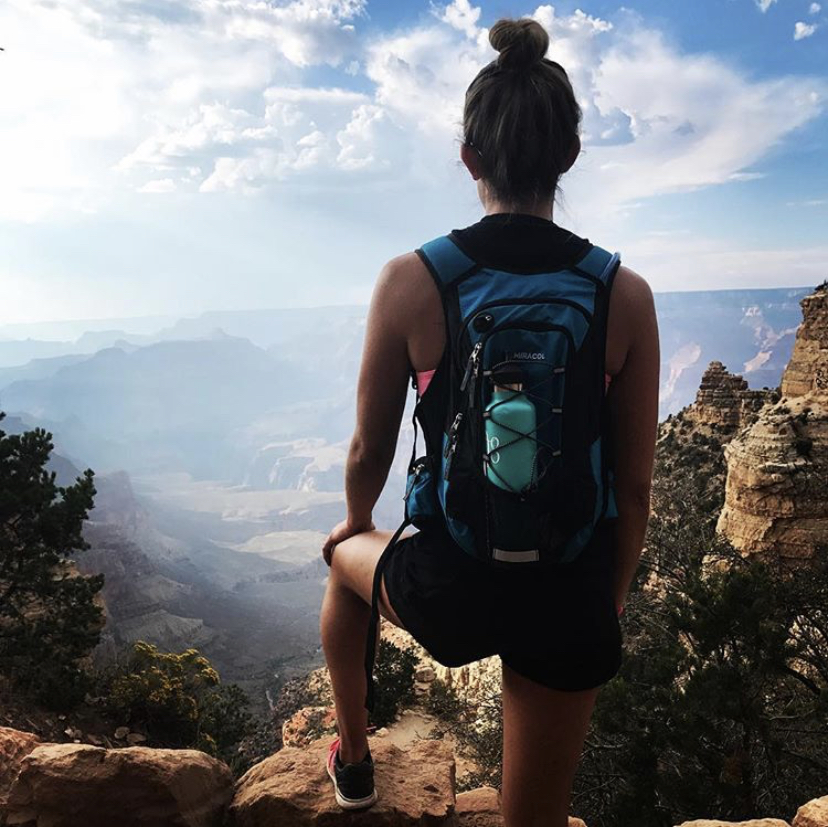 Where do you find your inspiration for using your degree to make an impact on our world?
Ruth Bader Ginsburg was an inspirational woman who made huge strides for equal rights among genders. She was a fearless leader, who led with conviction. I truly look up to RBG and all her successes. If I could make even half the impact that she made, but for the fight to save our planet from Climate Change, I would consider my life incredibly successful. I hope to continue to do work in the industry that informs policy for the betterment of the environment, while being mindful of the social and economic implications of each decision. I believe that a wholistic approach is necessary to make the impact that is needed. The UBC Clean Energy Engineering masters afforded me with the life cycle perspective of how to approach the world's climate challenges.