Shifting perspectives: This biomedical engineering student's path to innovation and accessibility
This article originally appeared on
Max Arsenault sees the world from a different perspective. As a full-time manual wheelchair user, this cellular bioengineering student is a steadfast advocate for improving the health research sphere and transforming how we plan for equity, diversity and inclusion (EDI) across the board.
In the midst of pursuing his bachelor's of applied science in biomedical engineering, Arsenault has carved out the time to pursue his passions and use his voice to alter what accessibility and equity will look like in the years to come.
EDI is central to Arsenault's experience at UBC. He has been working with fellow biomedical engineering student Kisa Naqvi to establish an Undergraduate Respect, Equity, Diversity and Inclusion Committee at the School of Biomedical Engineering (SBME) so that fellow students also have a fixed seat at the SBME table in conversations about EDI.
Arsenault shares that he was drawn to EDI work due to his viewpoint as a wheelchair user and his strong belief in the importance of EDI both socially and academically. Historically, wet labs aren't the most wheelchair-friendly places, and this places constraints on how lab users like Arsenault are able to participate in research.
Over time, he's witnessed the changes that institutions and research leads have implemented to make labs and learning spaces more accessible. In combination with this, Arsenault has used some creative thinking to develop unique wet lab techniques to allow him to accomplish what he needs to in the lab.
In Arsenault's eyes, to take accessibility in STEM a step further, we need to be adaptable and provide accommodations — or, better yet, proactively build them into the structure of labs and learning spaces — when necessary in order to allow individuals to perform their best.
Achieving [true] accessibility in STEM means we need to be creative and stray from traditional methods… and who is better suited to come up with creative solutions than engineers?
Accessibility also requires integrating people with disabilities at every step of the process. STEM researchers need to recognize the value that people with disabilities bring to their teams. His hope for the future is for spinal cord injury (SCI) research to integrate the lived experience of someone with an SCI.
More broadly, Arsenault hopes to change how we think about disabilities and the people who have them. Across various projects throughout his degree, he has consistently noticed that many healthcare providers and innovators lack a real understanding of patient perspectives. Many often assume that every person with a disability is looking to have their disability "fixed;" in reality, this is not always the case. Many people with disabilities wish to embrace their disabilities and want adaptive solutions that account for and embrace the uniqueness of each disability and how it affects them individually.
As engineers, it is crucial for us to completely comprehend the problem and the client's needs and desires. I wish that biomedical engineers would listen better to truly understand patient perspectives instead of defaulting to preconceived notions of what they think the population wants.
Arsenault has big plans for his path in biomedical engineering. He is enroute to pursuing the study of axon regeneration. His long-term career goal is to contribute to the discovery and development of a novel treatment for significantly minimizing or even reversing the functional losses incurred from a spinal cord injury. For now, he is on the lookout for the next lab where he can attain the relevant experiences he'll need to support that goal.
Image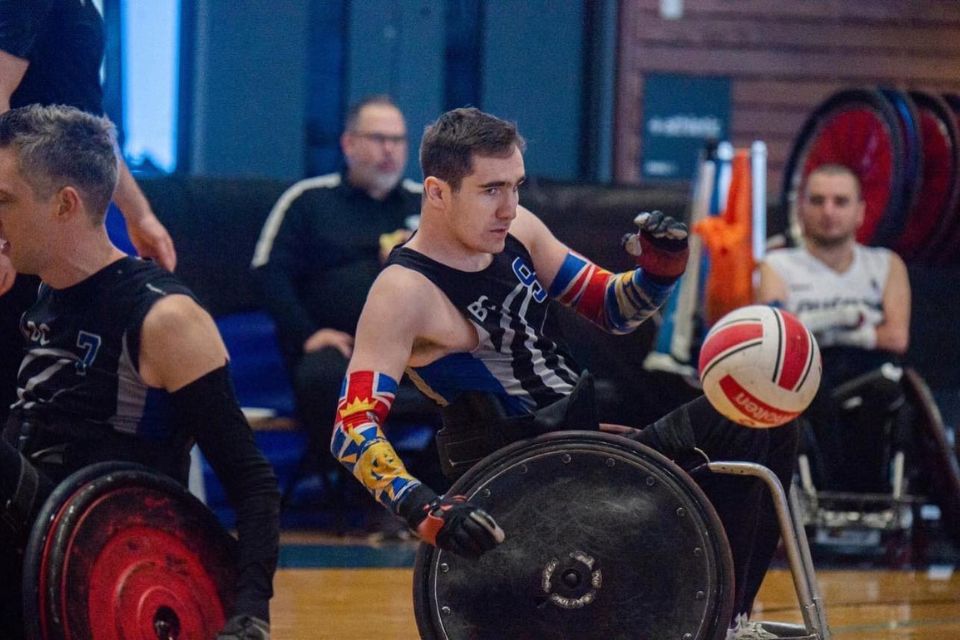 Beyond his academic work and extracurricular involvement at UBC, Arsenault is also actively training for wheelchair rugby. He is a member of Team BC and hopes to one day land a spot on the national team to represent Canada at the Paralympics.
With humour, adaptability, and a strong compass for teamwork, Arsenault is well on his way to helping reshape the world as we know it.
Strategic Priority Areas: