Engineering a new future: Meet six inspiring UBC graduates
As they leave the classroom and enter the workforce, new UBC Applied Science graduates will be bringing fresh ideas and positive changes with them.  
Their practical application of their education to their communities while at UBC has set them on a continued path of leadership as Applied Science alumni.  
Here are six UBC Engineering women and non-binary Rising Stars of 2023 we celebrate for their inspirational achievements: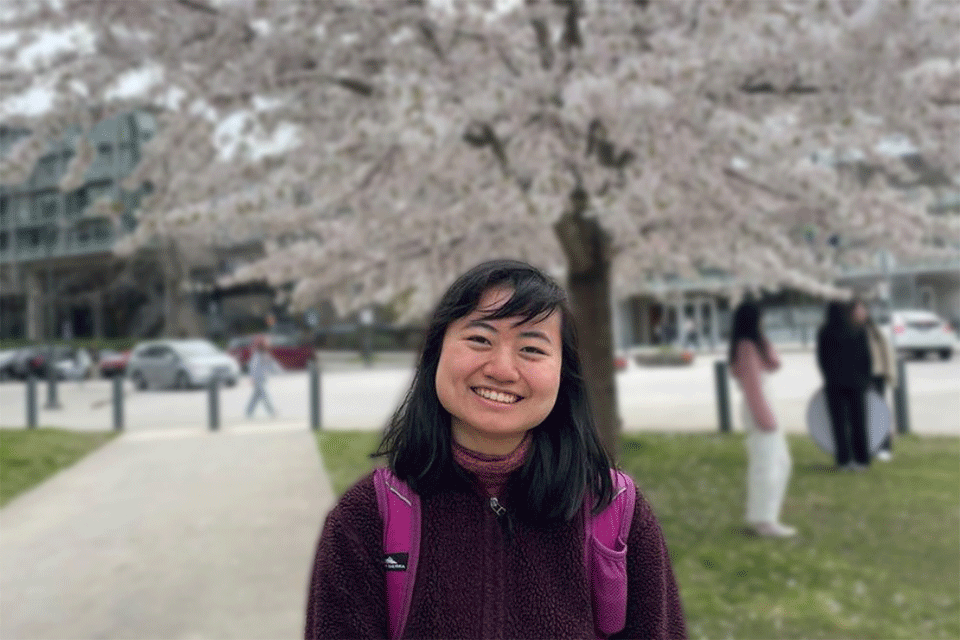 Phoebe Cheung was drawn to learning more about biomechanics through her specialization after completing the BMEG 101/102 course. 
She has also been a dedicated member of the UBC AeroDesign team throughout her degree, including as team captain for two years.  
One of my favourite memories on the team was attending my first test flight. It was a very rewarding experience to watch the plane take flight after all the hours we had put into designing and building the aircrafts.
These experiences developing large-scale design projects allowed her to apply her technical knowledge to real-world scenarios and develop her leadership skills. Through leading a multidisciplinary team, participating in co-op and creating a capstone project, Cheung has developed invaluable knowledge and skills for a promising engineering career. 
She urges future engineering undergrads to make the most out their opportunities at UBC and celebrate their accomplishments along the way.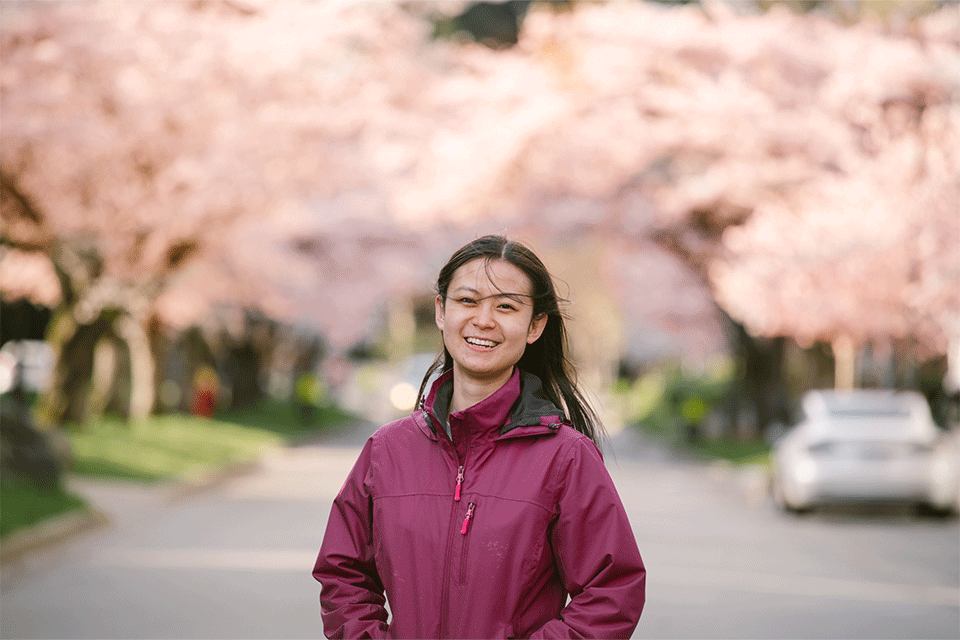 Graduating top of her class, Amelia Dai is fascinated by renewable energy and engineering in society from multi-faceted perspectives. 
Completing 36 months of internships in research labs and industrial manufacturing, Dai also explored how engineering shows up in communities by volunteering with the Engineering Undergraduate Society, the chemical and biological engineering student council and Women in Engineering UBC.
Inspired by her research experience in Tesla's Cell Development Lab and with Dr. David Wilkinson's research group, Dai will commence her PhD in chemical engineering at the Massachusetts Institute of Technology. 
She plans to continue volunteering with the Volta Foundation as a justice, equity, diversity and inclusivity project director to increase the accessibility of opportunities for everyone in the battery community.
Women and visible minorities in engineering inspire me to stay true to myself, appreciate diversity and find confidence in what we each have to share.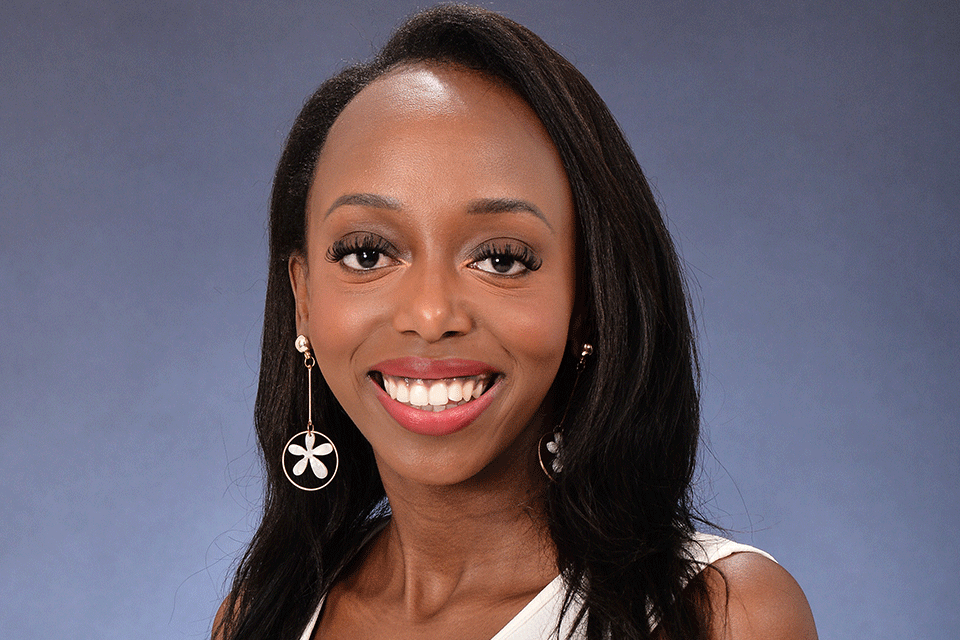 Ashley Kairu keenly appreciates the value of clean energy and preserving environmental health, and while at UBC, also spearheaded equity, diversity and inclusion (EDI) community-building.
Kairu advanced EDI through her role as an equity ambassador for Applied Science, as well as founder and president of the UBC chapter of the National Society of Black Engineers. As president of the UBC Africa Awareness Initiative, she led projects to improve discourse on Africa and creating community for Africans at UBC. 
These opportunities allowed me to be in spaces I would never have expected, from engaging with UBC's President to moderating panels with Vancouver's leaders.
Kairu will continue to pursue her passions in both the clean energy industry as well as in EDI work. She also hopes to utilize her knowledge and expertise to advance clean energy at home in Kenya.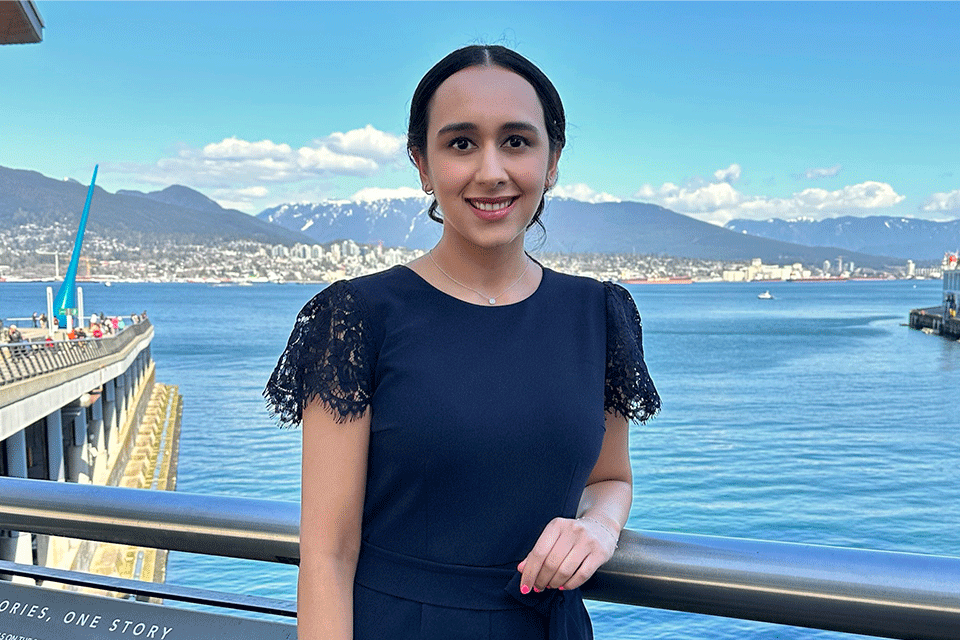 Amarpreet Powar is a Wesbrook Scholar who has applied her degree to the fullest. Alongside her teaching assistant role, she participated in design teams, led projects in Engineers Without Borders UBC, and completed research in a robotics and bioprocess engineering lab.  
Her involvement in the Applied Science Co-op program allowed Powar to be a part of innovative projects in the healthcare field, increasing her coding, machine learning, CAD design and electronic circuit design skills. She also enhanced her knowledge of the human body, stem cells, biochemistry and therapeutic development. 
Powar is most proud of her capstone project, where she collaborated with doctors and medical students to design an early detection device for femoral pseudoaneurysms, which was showcased on UBC Design and Innovation Day.
She will continue her education through UBC Medicine in August 2023 and is optimistic her knowledge will help her make a difference in healthcare.
My degree has prepared me to be a life-long learner, and this means that I will be able to evolve with my field in the future.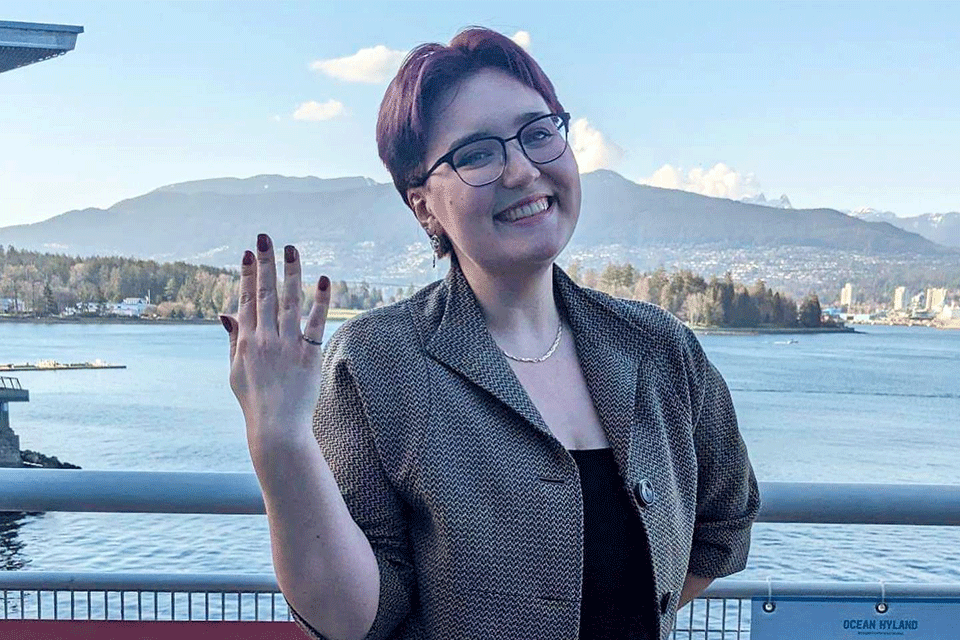 Shannon Smyth's experience at UBC was most marked by what they did outside of the classroom: two years in engineering student design team Mars Colony, five in the professional sorority for women in engineering, Alpha Omega Epsilon, and consistent involvement with the Engineering Undergraduate Society.  
Out of all their experiences, Smyth is most proud of their role as the Alpha Omega Epsilon's president as it helped them find their footing as a student, professional and person.
Smyth urges current and future engineering undergraduates to get involved with a campus group, and to challenge themselves to apply their learnings beyond a classroom environment. Smyth praised the integrated engineering student community for their support and resources like tutoring sessions or in-depth technical elective review systems.
It was important for me to know that when I came to campus I would be engaged as part of a community, not just a class.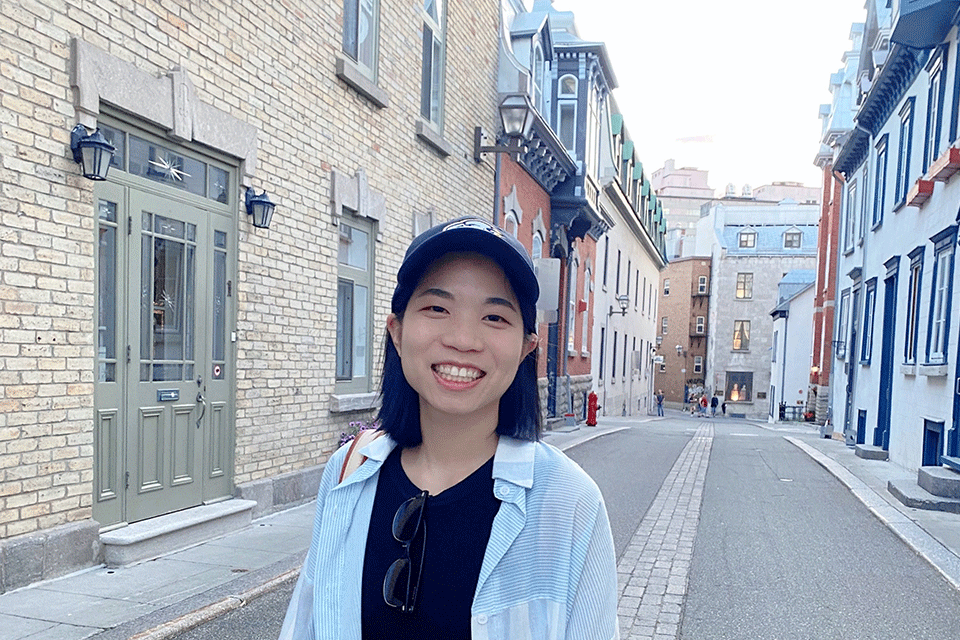 During her degree, Irene Wang immersed herself in experiential learning opportunities, from undergraduate research and mentoring workshops at computer architecture conferences, to language exchange programs. She also participated in a wide range of internships spanning wireless communication, full-stack web development, and hardware performance modelling.  
Wang describes her diverse co-op placements as one of the highlights of her degree, including a co-op work term in Japan. Being able to apply her theoretical knowledge to real-world projects allowed her to see her impact as an engineer. 
Along the way, Wang discovered she is passionate about computer architecture research. She advises current and future students:
Embrace the surprises in life and the uncertainties that come along - they may be the most extraordinary and invaluable ones during your university journey.
This fall, Wang will commence her Ph.D. in computer architecture and sustainable computing at the Georgia Institute of Technology. She aims to build systems embedded in principles of environmental sustainability that address real-world challenges.