Pride Month Resources from UBC Applied Science EDI.I Office
June is Pride Month in Canada and is a time to honour the voices and experiences of 2SLGBTQIA+ people, and draw attention to the issues this community continues to face.
Resources
Editor's Note: We've updated last year's Pride resources to provide new and exciting content. We encourage everyone to:
Get Educated
Get Engaged
UBC Pride Collective: Connect with a safe, supportive, and empowering 2SLGBTQIA+ community at UBC. This student lead group organizes events, provides resources, and creates inclusive spaces. Check out the Collective's discord to view current events and get involved!
Positive Space Campaign: Pick up a "Positive Space" sticker from UBC's Equity and Inclusion Office. Display this logo to raise awareness and visibility of 2SLGBTQIA+ students, faculty, staff, alumni and allies at UBC.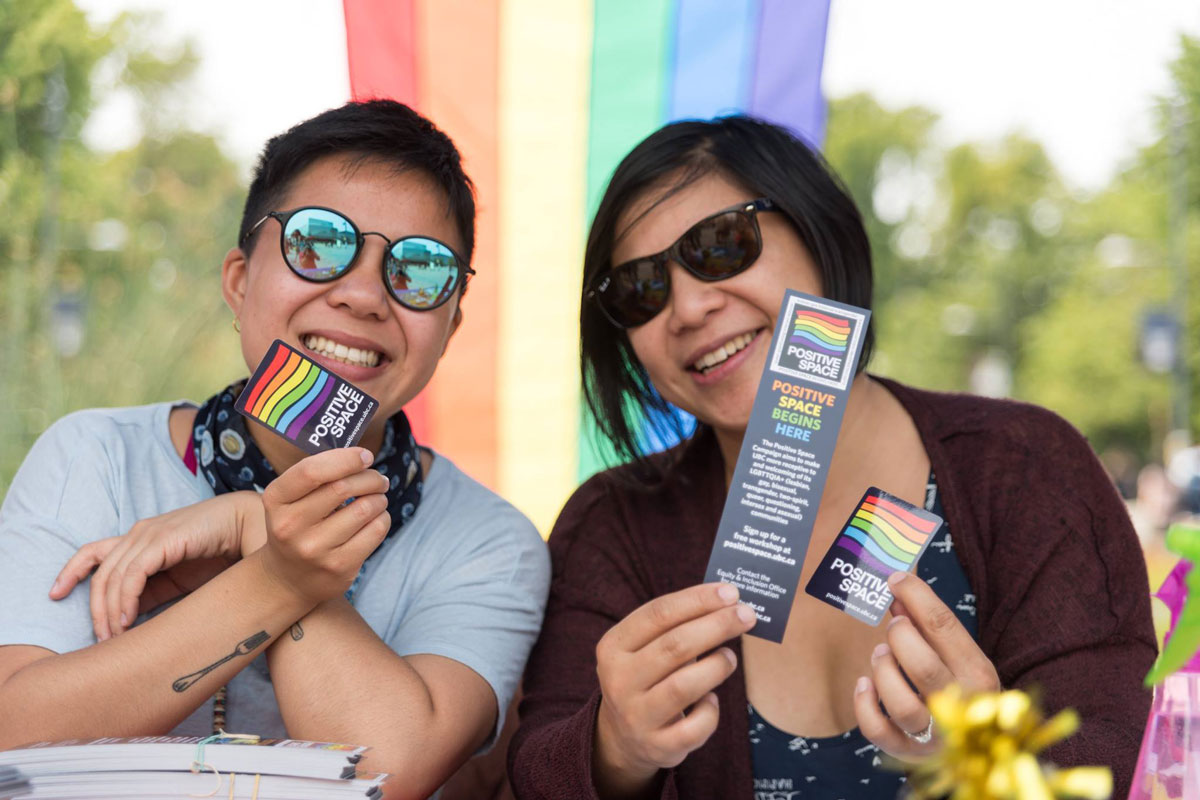 Call to Action
Check back next week for stories surrounding the experiences and contributions of 2SLGBTQIA+ people in STEM as we continue to celebrate and support the work of this community.