UBC Geering Up's climate change initiatives
Edited: July 1, 2022 
UBC's engineering outreach program, Geering Up, is made up of a team of UBC students who are working to shape pathways and opportunities for K-12 youth to engage with the field of engineering. These students are building young people's interest in STEM careers, especially among those who are from groups underrepresented in STEM. With the eyes of the world on climate change right now, we want to share the local impacts of Geering Up's initiatives on inspiring sustainable futures.
 
Image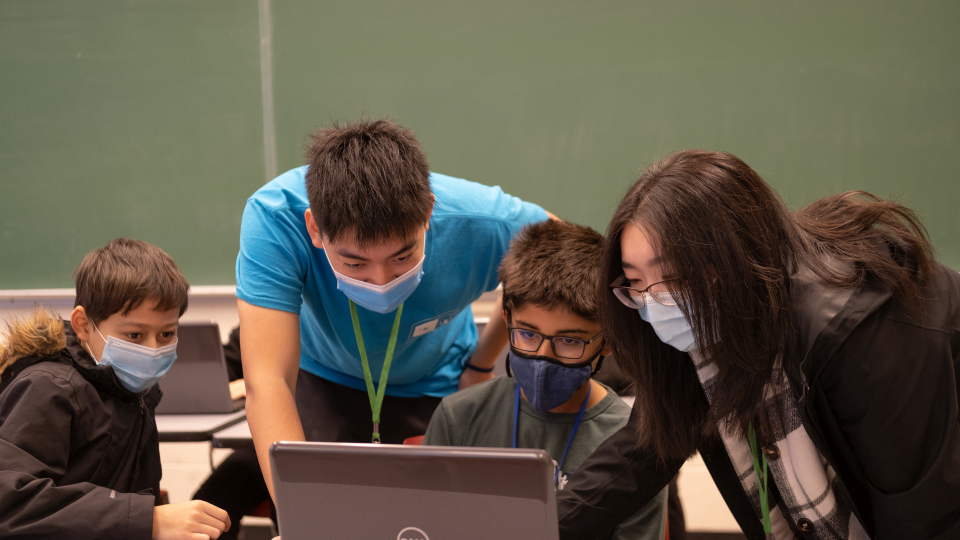 In summer 2021, Geering Up piloted a high school leadership program that consisted of a cohort of teens working in groups to produce Instagram posts, YouTube videos, podcasts and educational content related to topics such as electric vehicles and sustainability. This topic was chosen by the program volunteers. Geering Up student staff mentored the groups as they worked on climate-change related content, and participants saw how pursuing a career in engineering can enable them to enact change in the future.

Experiential learning is at the heart of the Geering Up programming. These experiences allow participants to interact with research, experiment with tools of the trade and immerse themselves in ideating solutions to real world issues — issues none larger than tackling climate change.
"We see that young people care about climate change, and when given access to opportunities and the tools, they will take action," said Dr. Sheryl Staub-French, the Associate Dean of Equity, Diversity and Inclusion at UBC Applied Science. "Geering Up programs have a specific focus on bridging the gap in science, technology, engineering and math (STEM) study and careers for traditionally under-represented groups, such as girls and Indigenous peoples. It's important we have diverse representation to solve complex issues." 
"I have a much more in-depth knowledge about climate change and the impacts of it. I wrote the extreme weathers script and it blew my mind how much worse the climate is getting," said STEM Leadership program participant Laduli. "I enjoyed working with others on this project and hearing their views on the subject. Overall, it was an amazing opportunity and a great experience."

"Being in the leadership program and working on the social development project definitely helped me to get a better understanding of climate change and its impacts," quoted Jaelyn, another of the young leaders. "It also allowed me to work with like-minded people and gain a better understanding of climate change and its impacts."  
Geering Up also hosted an all-girls "Sustainability for our Future" event held in October 2021, with fourty-four grade twelve participants. The group of young women was connected with a mentor from UBC Solar who talked about the group's past and current projects, including a solar car project.  
 
Image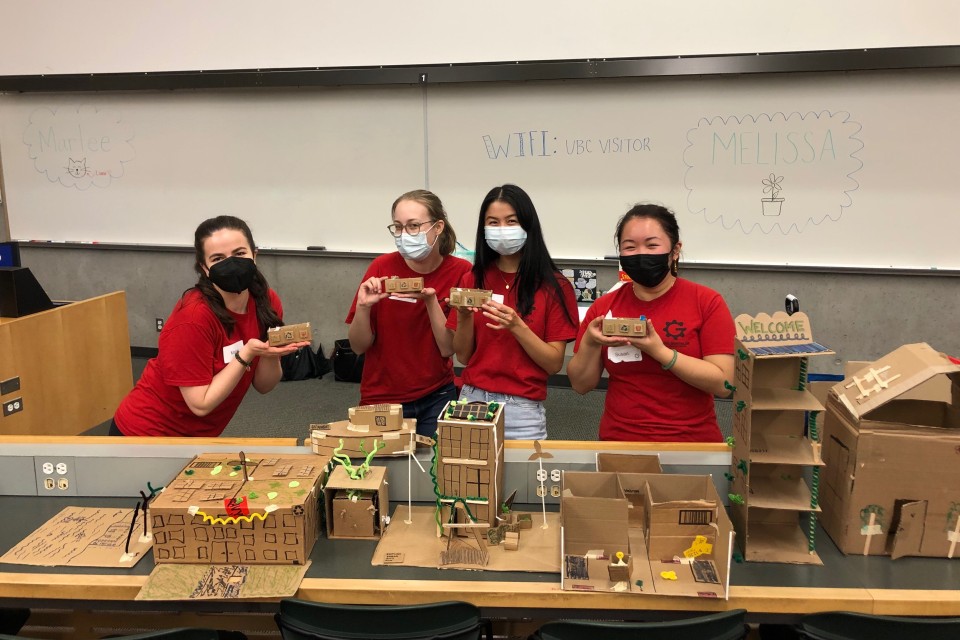 The girls learned about what sustainable engineering is, the importance of considering economic, environmental and social aspects of a project and were able to discuss how to approach this together. Using the engineering design cycle, participants found a problem regarding sustainability in Vancouver and worked to solve it by building and testing a prototype made of various materials. The final part of this process was presenting their ideas in a pitch to the other participant groups and the Geering Up facilitators, to demonstrate their project and increase their confidence in their skills.  
These learning opportunities are impactful because they inspire youth to appreciate and understand the environment, and see that it can create a sense of curiosity and purpose. It also sparks ideas for a future impact — perhaps in an innovative way such as creating a product that can help improve the environment. This goes beyond seeking to simply understand it, and this can be impactful in and of itself.   
"Events like these help leaders of tomorrow consider how they can have an impact on future sustainability," said Andrew Jamison, senior manager of Geering Up and Outreach. 
Geering Up is expanding the size and scope of its all-girls events and the STEM Leadership Program, and will pilot a new sustainability summer camp focused on experiential learning about biodiversity and sustainability. Participants will learn about the land we currently reside on, environmental impacts of human activity and how they can help create innovative solutions in the field of engineering. 
The UBC Geering Up program is a great option for giving youth of all ages a sandbox to explore the field of STEM in a safe, inclusive and fun environment. The field of engineering is strengthened by diversity. Inspiring and empowering youth of all backgrounds sets the stage for a more collaborative, creative and capable group of future innovators — the very innovators tasked with solving one of the most pressing issues in human history: climate change. 
Learn More
Visit Geering Up - Engineering Outreach to view the organization's current workshops, initiatives, and activism.