Background
Orange Shirt Day is annually commemorated on September 30th. The story of the day centers around the experience of Phyllis (Jack) Webstad who attended the Mission Indian Residential School. Read more about her story at orangeshirtday.org. For many years, Orange Shirt Day and its call for justice, "Every Child Matters" has been commemorated by Canadians to honour Indian Residential School survivors, their families and the broader Indigenous community who still bear the scars from this legacy of harm. The Truth and Reconciliation Commission has labeled the policies that begot the Residential school system a cultural genocide. The schools were run by Canada, and the churches, over sixty percent by the Catholic church. An estimated 150,000 Indigenous children were, in some cases forcibly removed from their homes by the RCMP,  to attend these schools between the 1870's and 1990's. The last Indian Residential school closed in 1996. 
Read Pope Francis' apology to Indigenous Canadians in the Catholic church run Indian Residential schools. View the former Prime Minister Harper's apology and other churches' apologies. In 2021, the Federal government designated September 30th as National Day for Truth and Reconciliation, and the BC Provincial government designated it a statutory holiday for public sector employees. 
Intergerational March
In order to commemorate Orange Shirt Day, STEM faculties at UBC hold an intergenerational march, which aims to be educational and supportive of the Indigenous community on campus and beyond. 
March information and photos - 2021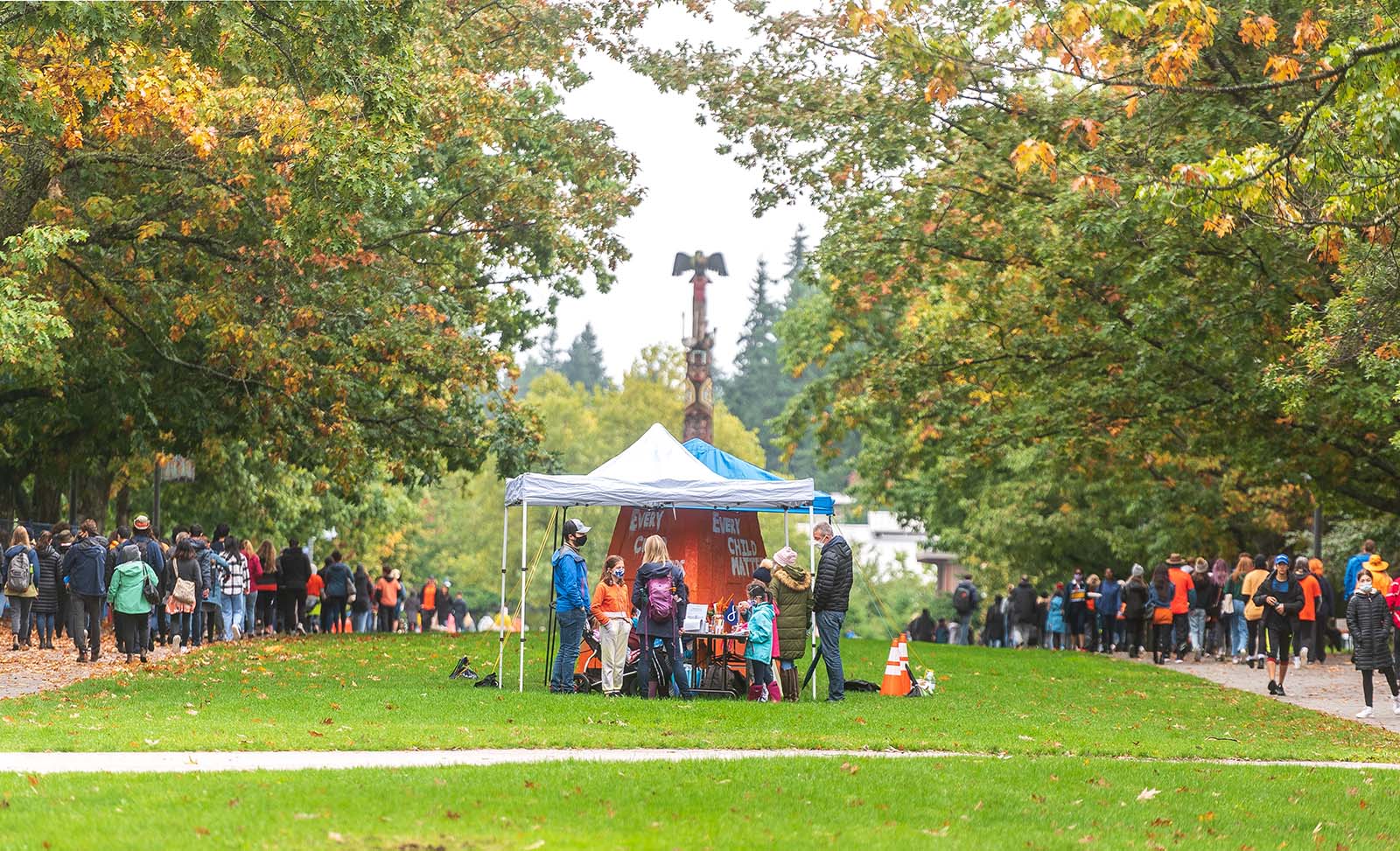 Recognition at UBC
The Indian Residential School History and Dialogue Centre provides resources and events related to Orange Shirt Day. 
Indian Residential School History and Dialogue Centre
UBC APSC Alum Takes Action
Danilo Caron, Indigenous Student Engagement Coordinator for UBC Engineering Student Services, played a crucial role in the development of the intergenerational march.