"UBC has a really diverse, international cohort."
Degree: Bachelor of Applied Science
Program:
Campus: Vancouver
Year: 3rd year
Why did you decide on UBC Engineering? What made it stand out compared to other schools?
Engineering seemed like an intimidating program, but I found out that UBC has a really diverse, international cohort. A lot of alumni from my high school had gone to UBC to study engineering, and they told me they felt supported in their studies. I'm from Thailand and did my grade 11 and 12 in Victoria. So, I was also interested in going to UBC to be apart of the bigger city life in Vancouver.
Image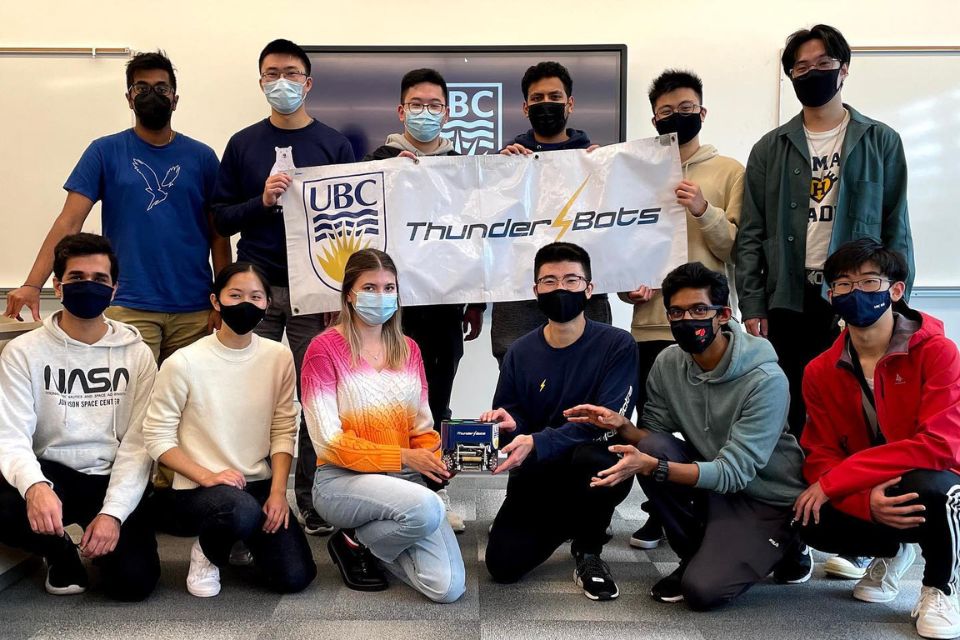 Have you been involved in any design teams?
Right now, I'm currently in Thunderbots, which is a design team that builds robots that play soccer in the International Robocup Federation. This was my first time actually doing a complex project, being part of a team and competing in a competition. For me, this is the best part of engineering: getting to work on hands-on projects and learning outside of a class. This experience also led to my interests in computer engineering.
Thunderbots International Robocup Federation Computer Engineering
Any advice for other students?
Everyone says this because it is true: time management. There's always time for your life if you manage your time well. Don't procrastinate. When there's free time, just get your stuff done. Every 30 minutes adds up! It may seem impossible at first, but you will survive!
Do you have any goals for your remaining time at UBC?
I really want to continue being apart of Thunderbots because that experience has played such a big role in helping me figure out what I want to do. I'd also like to be more active in the Engineering Undergraduate Society. I went to a couple of their activities and helped out with some events, but I would like to be more involved as it is a great community.
Any reflections you'd like to share on being an international student?
Even though I lived in Canada for two years before university, I still really miss my family and country. I joined UBC Thai Club to meet other international students in the same position. Although there was some culture shock at the beginning, I have learned to adapt and it's great to experience the many different cultures here at UBC.
Image