Becky Tarbotton was never solely driven by academics or getting top marks – not even while she was completing her Master's at SCARP.
Nevertheless, it was her commitment to activism and making the world a better place that led Becky to become the first female Director of Rainforest Action Network when she was only in her mid-thirties. There, among many major achievements, she helped architect a landmark policy by Disney Entertainment that redefined the company's paper use to protect endangered rainforests.
Though she was undoubtedly a gifted student, her mission in life was something bigger. And for someone who had many options open to her, it was a mission that not everyone understood. "She chose a challenging path that others sometimes questioned," her mother, Mary, remembers.
Her career was full of successes like this, but Becky never stopped to dwell on them. "They only made her more determined to work toward protecting human rights and the environment," Mary explains.
Becky tragically and unexpectedly died in 2012, and it is only right that the scholarship created in her memory should be about more than just academic ability. Her family wanted the scholarship to attract students who, like Becky, had broader ambitions.
Established in 2017, the Becky Tarbotton Memorial Scholarship has done just that. It has been awarded to three inspiring students who share Becky's commitment to environmental and social justice and Indigenous peoples' rights, and who have gone on to honour that commitment in their lives and careers.
How could anyone measure up to Becky's legacy? The first three recipients reflect:
Lily Raphael discovered, while interning at the City of Vancouver's social policy office, that a number of her colleagues were also friends of Becky's.
"It was a wonderful way to feel more connected to her after having just received the award," Lily says of the twist of fate. She applied for the scholarship, first and foremost, because it spoke to her values. In 2018 she became its second recipient.
Image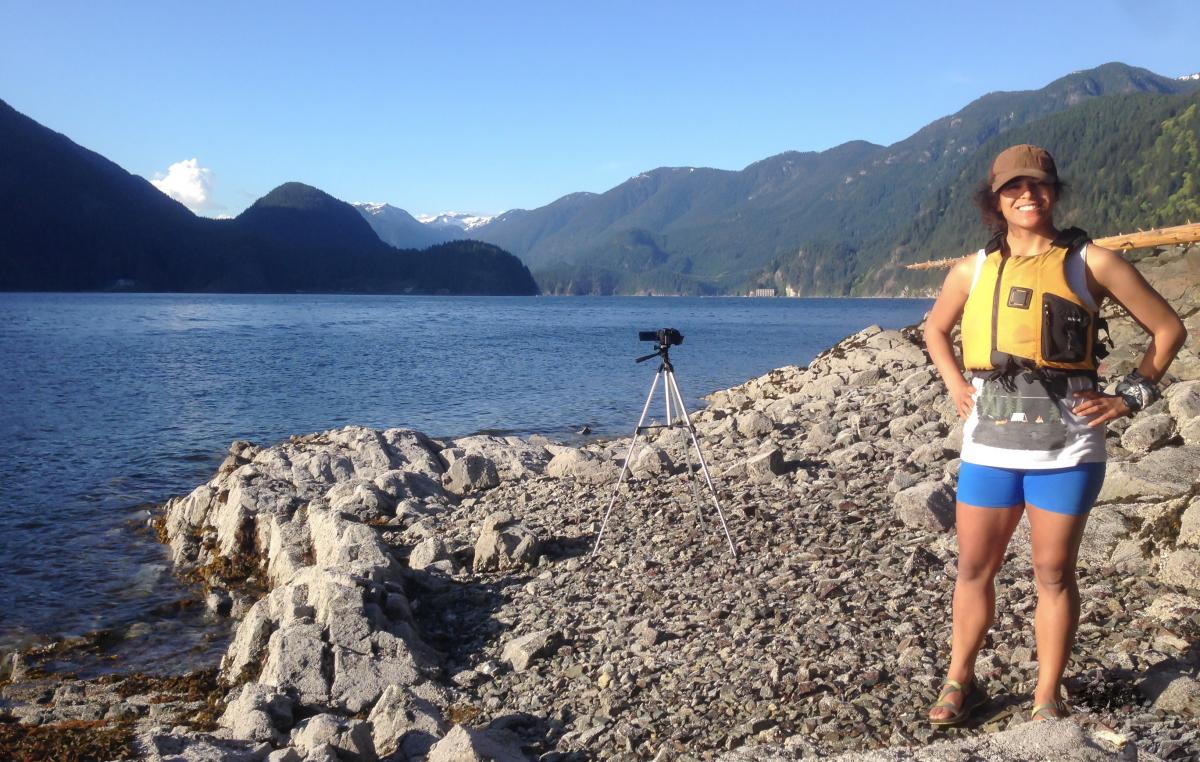 Lily Raphael graduated from SCARP in 2019 and now works in SFU's Community Economic Development (CED) Program as a Project Manager for economic reconciliation and CED initiatives. Systems change, decolonization and social justice are central to her work.
Lily is originally from Cincinnati but, like Becky, her passion for social change has taken her around the world. Her capstone project at SCARP focused on the cultural and ecological conservation of a series of karst caves in Colombia – a delicate landscape and a deeply sacred site for Indigenous peoples. 
The parallels don't end there – like Becky, Lily completed her undergraduate degree at McGill University before pursuing a Master's at SCARP. 
"I feel really proud to be able to say I was a recipient… it was a huge honour to be awarded something in Becky's name and it definitely helps to further my focus on sustainability initiatives and systems change." But Becky's shoes, she notes, are big ones to fill. 
Laura Chow doesn't know "how anyone could measure up to Becky's legacy" either. Learning about Becky's life was a turning point in Laura's own, and the process of applying for the scholarship forced her to think about the direction she was heading in. Of course, she could never have anticipated that she'd be graduating into a pandemic, which threw a wrench into her plans.
Image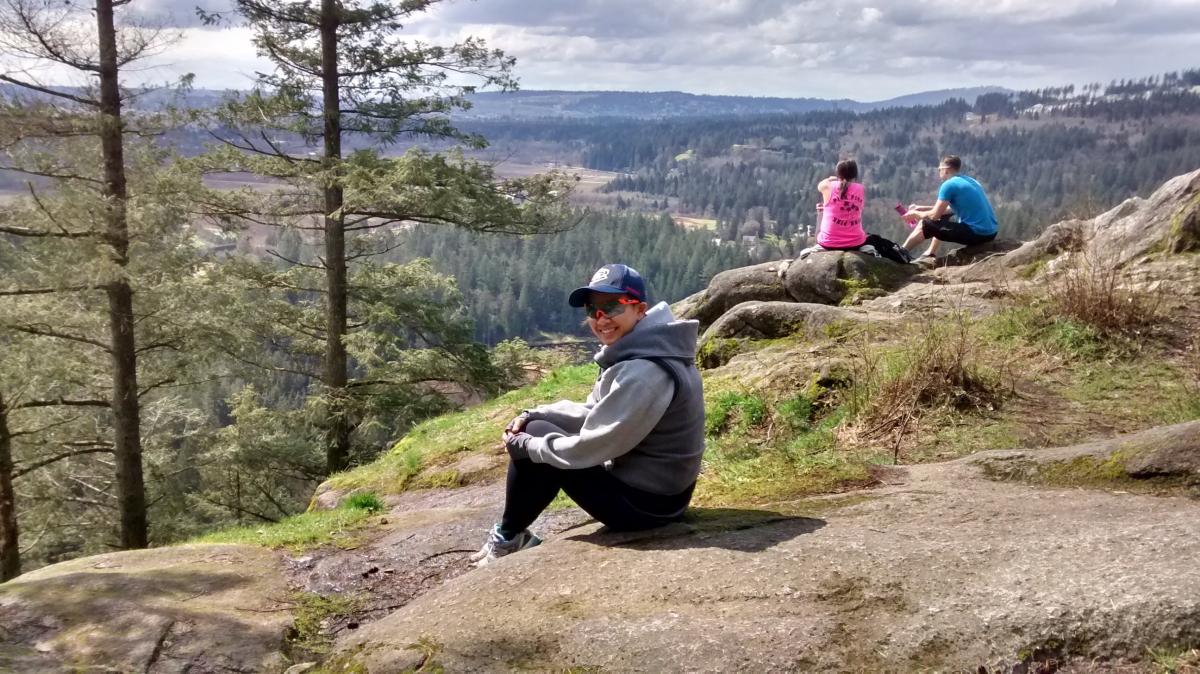 Laura Chow graduated from SCARP in 2020. She has been supporting contact tracing efforts at Vancouver Coastal Health since March 2020 and is looking forward to returning to her work on climate adaptation and bringing a holistic approach to health as soon as the pandemic is over.
Much of Laura's work centres on bringing health into discussions around climate change and planning, and in 2017 she was thrilled to help spearhead work on an innovative climate-health project at Vancouver Coastal Health. She began her MCRP at SCARP in 2018 to gain a new perspective. 
Learning about Becky's life and the scholarship was inspiring: "It made me think that social justice should be embedded more in the way I approach my studies. It's not that I wasn't interested in it, but coming to SCARP my primary focus was integrating health into transportation and climate change. I realized I needed to strengthen my social justice lens."
When she learned she had been awarded the scholarship, she was shocked to say the least. "I was so honoured that my perspective and the work I'm aiming to do is something that others also value." 
Brittany Morris was also surprised and honoured to win the $3,000 scholarship. "The first thing I did was call my mom," she recalls.
Image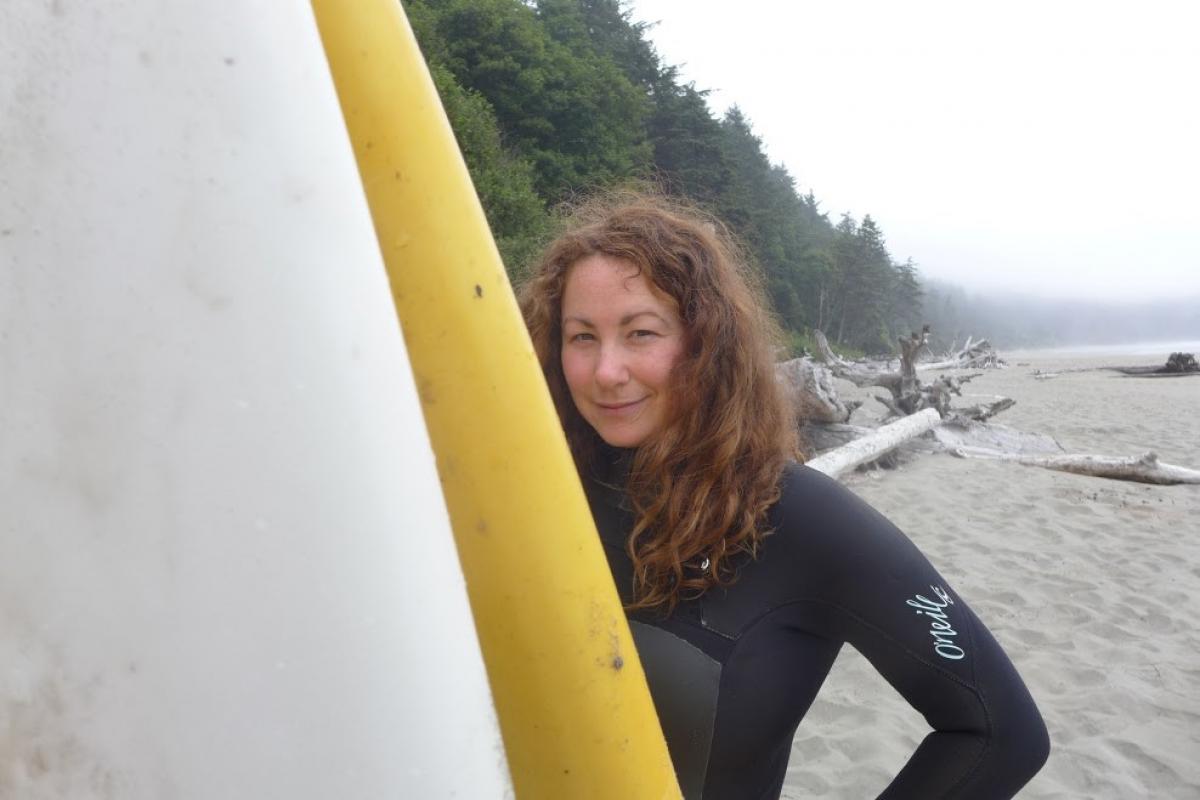 Brittany Morris (MCRP '18) works for the Vancouver Board of Parks and Recreation as a Planner on the Planning, Policy and Environment team. Her focus at SCARP included the interconnections between environment, culture and people.
Brittany was the award's first recipient, and like Becky, has been passionate about the environment since childhood. "I remember putting up posters when I was six urging people to reduce, reuse, recycle. I had no idea then that my journey would lead me to the places I've gone, the people I've met, and to a career in planning." 
For Brittany, the scholarship couldn't have come at a better time. It felt like recognition for a lifetime of work, and it helped ease the financial burden she was under. "I felt that connection of humanity from just reading about Becky. It was an honour." 
Now working for the Vancouver Board of Parks and Recreation, Brittany is committed to supporting efforts to decolonize planning, including in her role on the working group of a Stanley Park comprehensive plan alongside Musqueam, Squamish and Tsleil-Waututh Nations. Indigenous rights and community-based engagement are vital to her work, as they were to Becky's.
Being a part of the bigger picture
Early in her career, Becky spent five summers in Ladakh, India, helping build a Women's Alliance to raise the status of rural women and strengthen local culture and agriculture.  Membership grew from just seven to over 4,000 members. During that time, her passion for the environment, human rights and supporting local economies grew into a lifelong mission.
Image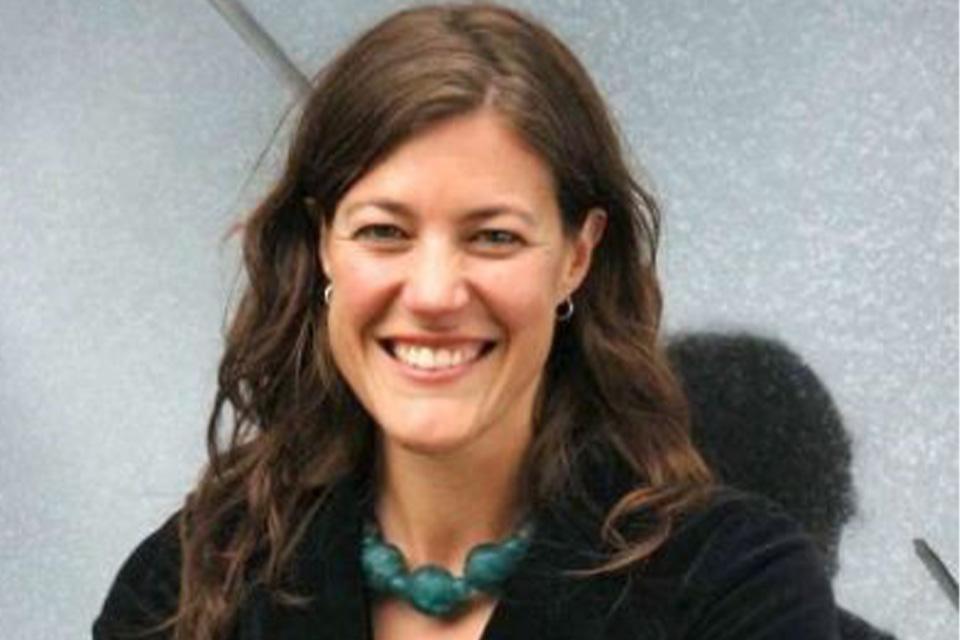 "We need to remember that the work of our time is bigger than climate change.  We need to be setting our sights higher and deeper. What we're really talking about, if we're honest with ourselves, is transforming everything about the way we live on this planet." (Becky Tarbotton, as quoted by Naomi Klein in "This Changes Everything")
In the face of huge challenges, Brittany sometimes feels like the steps she's taking are small, but she also knows how impactful collective action can be: "I really hope that my career and daily practices can bring people together and lead to systems change. I want to be an accountable ancestor."
The social justice lens is firmly embedded in Laura's approach to climate adaptation and health too, and she can't wait to put it into practice when the pandemic is over: "Climate change is going to impact those who have the least. We have so much work to do, particularly on incorporating social justice issues into our work."
Like the three recipients, Becky knew that there was more to her Master's than city planning: "She saw the broader picture of life," Mary adds. "Becky was fighting to shift the focus to a more sustainable and just world."
At SCARP, Lily met a group of students committed to expanding what planning could be in order to make change. "I don't know what the world will look like in the future, but I know I want to support work that is driven by Indigenous worldviews and centers the well-being of people and land for current and future generations."
While the scholarship has only been awarded to a handful of students (so far), it's safe to say its amplifying effects will extend far beyond the recipients themselves, and far beyond their sectors.
Future scholarships will be awarded to those with a strong commitment to environmental and social justice, reconciliation and Indigenous rights, as Becky had, and as Laura, Lily and Brittany continue to uphold. Their work, and the work of future Becky Tarbotton Memorial scholars, will no doubt make positive change on a local and global scale.
It really is, as Brittany points out, about "being part of something bigger."
---
Read more about Becky's remarkable life and the scholarship established in her name.