From doodling in class to selling prints, UBC alumna Mikayla Hong (BASc '20, MEng '21) has always loved to draw. She created this beautiful illustration for UBC in celebration of Lunar New Year.
"I'm so happy I got to collaborate with UBC on this illustration. It's such a nice, full circle moment," Mikayla says.
2022 is the Year of the Tiger, one of 12 animals in the Chinese Zodiac. A tradition going back over 2,000 years, those born with a Tiger sign are considered natural leaders. 
For Mikayla, Lunar New Year brings back fond memories of when her whole family would go over to her grandma's house for dinner – the traditions, candies and oranges. She drew on these memories as inspiration for her illustration:
The peonies are associated with richness, prosperity, and are particularly auspicious during the new year.
These orange blossoms represent growth. At new year, oranges symbolize abundance and happiness.
Lanterns signify a momentous and joyful occasion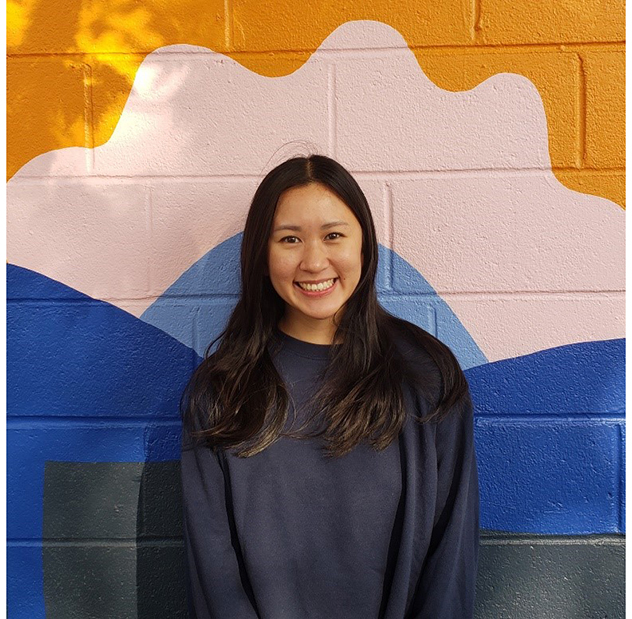 As a student, first of Chemical Engineering and then Biomedical Engineering, Mikayla didn't have much time for art. "The workload was so crazy, but I would always doodle in class."
About a year ago, Mikayla's first illustration of a Vancouver building, the Federal Store, started attracting attention on her Instagram, Artbedo. Soon after, she created her website.
"I had some extra time on my hands during lockdown and started drawing more. I never imagined that people would start asking to buy prints of my work."
It's all been a whirlwind since then. 
An engineer at heart, Mikayla's Instagram handle contains a sneaky hint at her academic origins. "I created the account in second year and I didn't know what to call it. It was actually a joke between me and my friends; for some reason I was really good at albedo equations, so I came up with 'Artbedo.' It's always a challenge to explain the origin of the name!"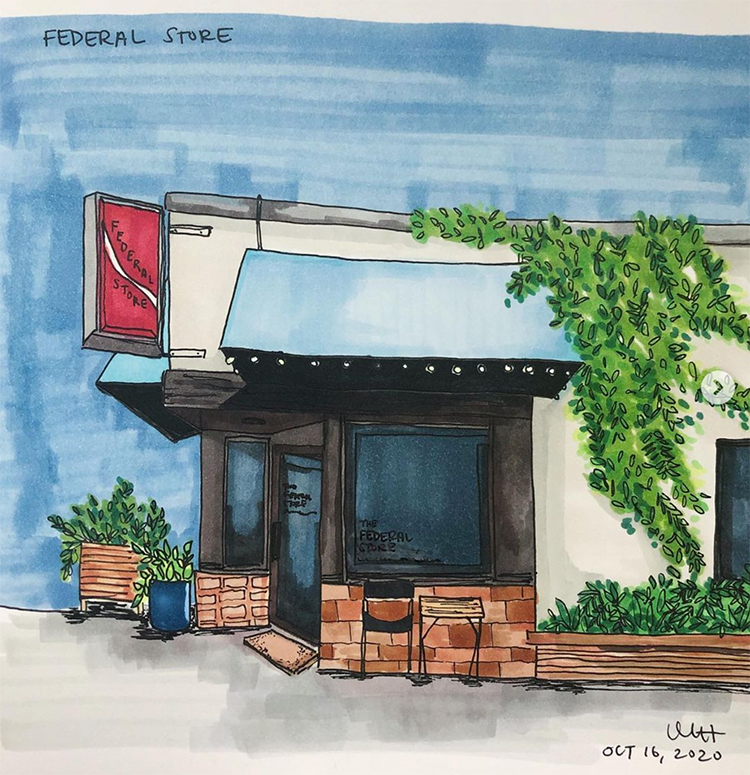 Nowadays, Mikayla makes time for her artwork while working full-time as a CST Business Support and Test Analyst at Vancouver Coastal Health. "My resolution this year is to find a better balance between my job and Artbedo. It grew exponentially last year, and I was not prepared! I definitely need to find a happy medium and take more time for myself."
Mikayla donates a percentage of her proceeds to the Downtown Eastside Women's Centre, and is thrilled to be able to support a cause that aligns with what she believes in. "I've been able to donate over $1,000 to different charities through my artwork, and it's all thanks to the support of my followers who are purchasing prints."
Check out Mikayla's Instagram "Artbedo" and her website for more of her artwork.