Sometimes your first idea is your best one. Andrea Palmer came up with the idea for Awake Labs with co-founder Paul Fijal as a student at UBC. Six years later, she and her team have made it through a pandemic and are scaling up their work to improve care and quality of life for people with cognitive disabilities. 
We sat down with her (virtually) to talk about starting Awake Labs from a classroom, how she responded to the pandemic as CEO of a growing business, and her approach to inclusive leadership and flexible working.
Hi Andrea. I'm curious – did you always know you wanted to go into business?
The short answer is no. Growing up, my mom was a single mom of three girls. She was in business, and for some reason that made me think I never wanted to go into business!
I wanted to be a teacher, but I studied Engineering and then I took a minor in Commerce. I chose New Venture Design because it was different to the traditional engineering capstone. I liked the sense of ownership over your decisions and what you were doing.
 
I understand you started Awake Labs as a student at UBC. Can you tell me a bit about the journey?
Awake Labs was actually our New Venture Design project at UBC. There were three Engineering students, two Business students and one Economics student. We all came together and wanted to build something that made a difference.
Our original idea was to build a device to support kids with autism in the classroom to help self-regulate, and after we graduated, we kept getting emails from people we had talked to – families, teachers and caregivers. They kept asking, "When are you making this a real thing?" There was a certain point where we had this realization: If we don't do it, who will?
The idea has changed a little since then, but it's been six years and somehow my business partner, Paul Fijal, and I still like each other enough to work together every day. It's funny to think we met in a third-year engineering course.
Primarily, our platform is being used by adults with intellectual or developmental disabilities, but we are expanding into senior care, neurodegenerative diseases like dementia and Parkinson's disease, and brain injury.
 
What's it like recovering from a brain injury while being CEO and trying to maintain a work-life balance?
It's not always a rosy picture. I've learnt that you have a finite amount of time and you choose how to spend it. Post brain injury, I've had to spend a lot of time on my mental health. My brain just shuts off at night – I have to go into my bedtime routine because I simply can't think or work anymore. I was also diagnosed with depression a couple of years ago and I'm still working through that, so there are good days and bad days.
I try to have a regular gratitude practice and remind myself of the positive. I also live near nature and I love plants. When I first moved to Toronto, I lived in a windowless room and killed a lot of plants. Thankfully, I now have plenty of light, and I've learnt that if my plants can survive, I can survive!
Pre-pandemic, I did wrestling, jiu-jitsu and kickboxing. I got the brain injury through wrestling. I still try to stay active and eat well and make sure that I'm in the best place possible to make decisions and move the company forward.
When I first moved to Toronto, I lived in a windowless room and killed a lot of plants. Thankfully, I now have plenty of light, and I've learnt that if my plants can survive, I can survive!

What's been your approach to leading a team through the pandemic?
The pandemic has been really unfortunate in a lot of ways and it's also highlighted a lot of structural inequalities in society. We've realized that remote work really works for us, and it's also more inclusive of many people, including people with disabilities. People with disabilities have been asking for the accommodations that remote work can provide for a long time, and now these accommodations are just a part of the way we work. We're not perfect but we are committed to learning how to do better.
As a company, we've always told our employees that health and family come first. If you need to miss a deadline, we can adjust. We've always had flexible work hours – as long as the work gets done throughout the week, I'm happy. We've reiterated these policies a lot more during the pandemic. We don't expect staff to have their cameras on during meetings all the time, and we encourage them to take breaks.
We used to have team hangouts to build camaraderie, so now we have a team social twice a month. Sometimes we order food or play a game to recreate that social aspect.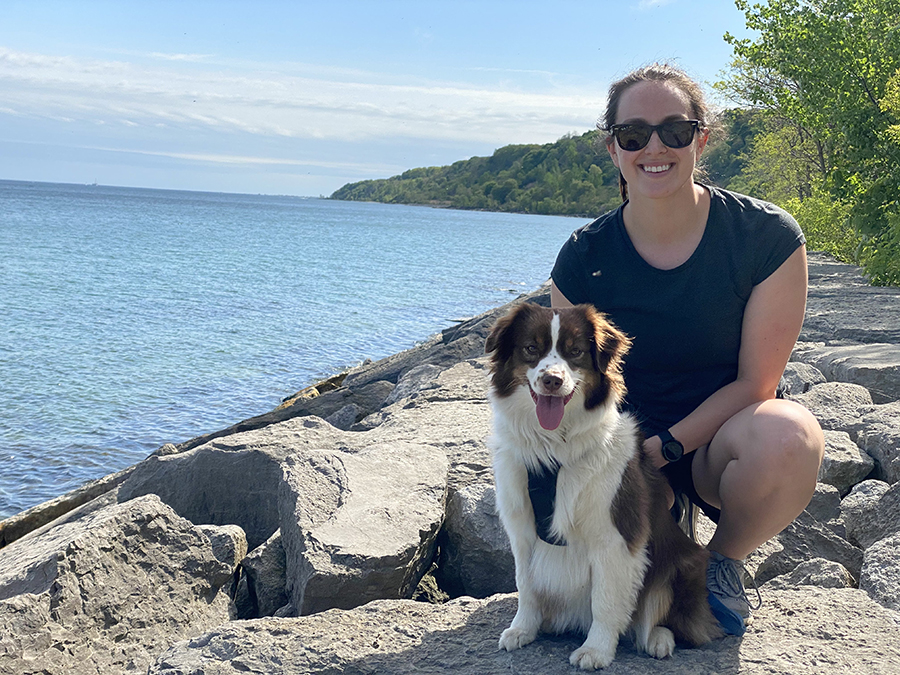 Do you plan to go back to an office?
At the moment, no. That doesn't mean we'll never go back to an office. Right now, it does allow us to hire great candidates from across Canada or from wherever we find them, as opposed to just hiring from Toronto, which has a really competitive tech ecosystem. It broadens our options and allows us to be more inclusive of people who need the accommodations that remote work can provide.

I understand your team is growing. What do you look for in candidates who want to join Awake Labs?
We want to hire people who care about the mission, who are biased towards action and who can take ownership of their work.
We also recognize when we're hiring that there are people who have been systematically overlooked and might not have the same experience as others, but are just as talented.
We're not only looking at work experience, we're also looking at their personal projects. We want to see that candidates are passionate about the skills they have and what they're doing.
There are some candidates who you get along with right away and you think, "I could go for a beer with this person." But that emphasis on "culture fit" has led to people hiring people similar to themselves and has actually been a tool for exclusion. It might be easy to hire someone who thinks the same as you, but we also want people who can challenge us. We try to be conscious of that when we're screening candidates.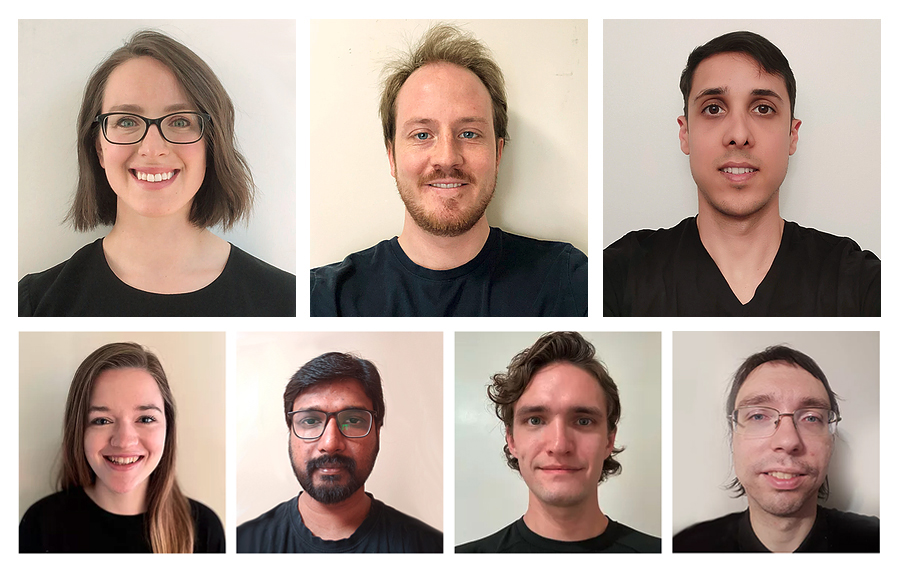 That's a great point. Any words of advice for students or graduates entering the workforce now?
Now that I'm in a position to hire people, I really look for experience over grades. I'm a huge nerd – when I was a student I was involved in UBC Thunderbots, Engineers Without Borders, I was President of the EUS, and I led the Women in Engineering student group. You can choose to get straight A's, or you can prioritize other learning opportunities. I definitely did the latter.
If you're a new grad, then leverage that. Reach out to companies and say, "I just graduated and I'm interested in this space. Can we talk?" At the very least, you have a new contact in that area. You might find out you don't actually want to work at this company, or maybe you now have someone who can advocate on your behalf when you do submit your application.
Ask for what you need, ask for advice, be curious about what you're going into.

Great advice. Thanks Andrea and good luck with Awake Labs!
---
Check out the Awake Labs website for more information about Andrea and her team's incredible work enhancing the lives of people with cognitive disabilities.