One summer evening in 2016, two friends were relaxing in the basement, playing a game of ping-pong. Sore, exhausted, Zack Eberwein had just competed in a charity climb called the Multi Grouse Grind Challenge, a repetitive scramble up Vancouver's Grouse Mountain which had reduced him, after several ascents, to a literal "crawl."
Having had two knee surgeries, Zack would normally wear his brace, but had made a conscious decision to leave it behind: the contraption limited movement, was simply too bulky.
The pain, though, had sparked not just regret, but an idea, one that Zack and his friend, Scott Morgan, began to knock back and forth over the ping-pong net. Scott, a gymnast with two Commonwealth gold medals to his name, had suffered injuries as well, and was keen to explore Zack's idea of reinventing the cumbersome, tired-old knee brace.
At the same time the gymnast was a little preoccupied, you might say. In six weeks he would be representing Canada at the 2016 Rio Olympics.
The friends' startup, Stoko, is one of eight ventures currently enrolled at HATCH, the UBC tech accelerator for technology-based startups launched by faculty, students, staff and alumni. With the support, space and expertise provided at UBC, Stoko has been developing a therapeutic technology for those suffering from—or looking to prevent—nagging sports injuries. The product should, as Zack puts it, "allow you to feel that you are not wearing a brace at all."

Consider your average knee brace. Fitting the clunker under your ski pants is nothing if not a second kind of pain. Referees have even banned the use of knee braces on the soccer pitch and basketball court, if only because the preventative devices could, ironically, cause injuries to other players.

Other users, tired of feeling like a chronic patient, object to the aesthetics of wearing a brace, says Zack, CEO of Stoko and graduate of the UBC Mechanical Engineering program. "They want to feel like themselves," he says, "and that's what we want them to be, except we want to help make them a better version of themselves."
Image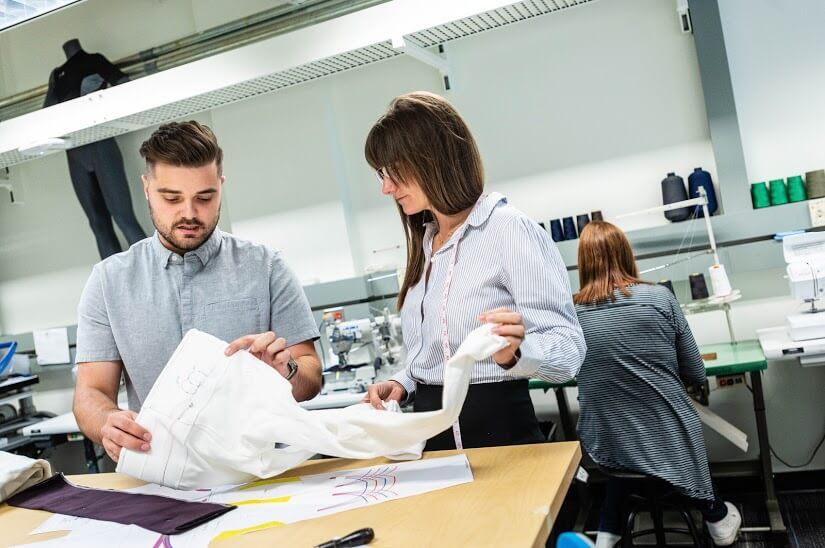 The prospect of a better brace immediately appealed to Scott, who soon became Stoko's Director of Operations. Leading up to Rio, "I was obviously quite focused on my sport," he says, "but I was thinking, 'What will happen after the Olympics?' My mind started racing to the product and all the potential applications."
Enter Kevin Reilly, a serial entrepreneur with over a decade of experience in developing medical devices and wearable tech. His previous startup, Pathonix, offered wearables that could, among other sensor-driven features, measure the local metabolism of an athlete's muscles. But now he was hungry for a new challenge.

He also has the worst knees of anyone on the Stoko team.

"When I run," says Kevin, Director of Design and Development, "I can actually feel my knee flopping around. The ligaments are more or less gone."
Immediately, Kevin recognized the headway that Zack and Scott had made on the idea. "I also realized that, to build joint support people never want to see, feel or think about, we would need brand-new tools." He likens the process to needing a hammer to build a house; if a hammer doesn't exist, you first must build one.

Kevin points to two "hammers" he was able to design, in part thanks to the enormous amount of resources and space afforded the 10-person team, in addition to the donors who support HATCH. The first tool, an anatomical analysis software, enabled the design of the support structure while the second, a squiggle of algorithms, facilitated the knitting of the garment. Having completed a functional prototype, the team is now refining their design and preparing for manufacturing. They hope to first penetrate the ski market, and are targeting the 2020 Holiday season for release of their first product line.
"The house works," says Zack. "We just need, you could say, a colour for the house."
How well does the "house" work? Kevin describes a skier who, having torn his patellar tendon many years before, was desperate for an alternative to his knee brace. Without his brace, he couldn't complete a single one-legged squat. The pain was simply too much. But then he slipped on the Stoko prototype. Suddenly he could complete not one but well over a dozen squats.
"It was night-and-day different," says Kevin. "Suddenly he was 20-years old again."