UBC Engineering profs receive UBC Faculty Research Awards
Three UBC Engineering researchers are among this year's UBC Faculty Research Award recipients, who were announced by the Office of the Vice-President, Research and Innovation (VPRI) today.
Professor of civil engineering Dr. Nemkumar Banthia has been awarded the Jacob Biely Research Prize, UBC's "premier award for research". Dr. Banthia, who also serves as a Senior Canada Research Chair and the Scientific Director and CEO of IC-IMPACTS, is an internationally recognized leader in the field of concrete materials and structures whose innovations have made a significant impact around the world. 
 
Image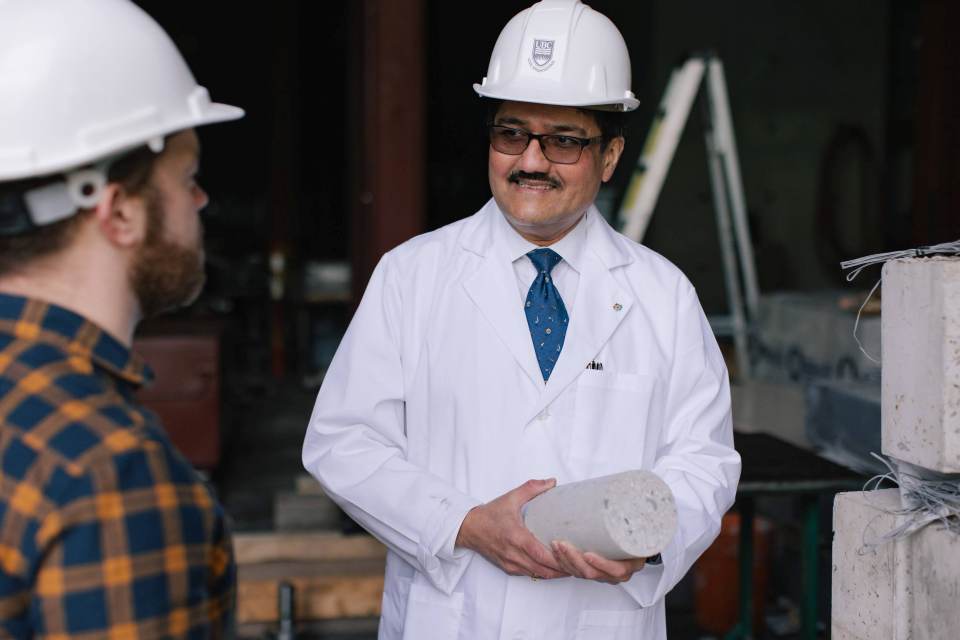 Associate mechanical engineering professor Dr. Gwynn Elfring received a UBC Killam Accelerator Research Fellowship, which aims to support "early-career researchers ready to launch the next stage of their careers." The leader of the Soft Matter Group in UBC's Laboratory for Complex & Non-Newtonian Fluid Flow, Dr. Ewing is working to illuminate the mechanics of soft matter such as liquids.  
Dr. Anna Blakney, an assistant professor in the School of Biomedical Engineering and Michael Smith Laboratories, was recognized for her "active and creative sharing of research expertise through news media" with a President's Award for Public Education through Media. Dr. Blakney, who joined UBC in January 2021, was part of a team that developed an mRNA vaccine for COVID-19 at Imperial College London and became a trusted source of information about mRNA technology during the pandemic.
 
Image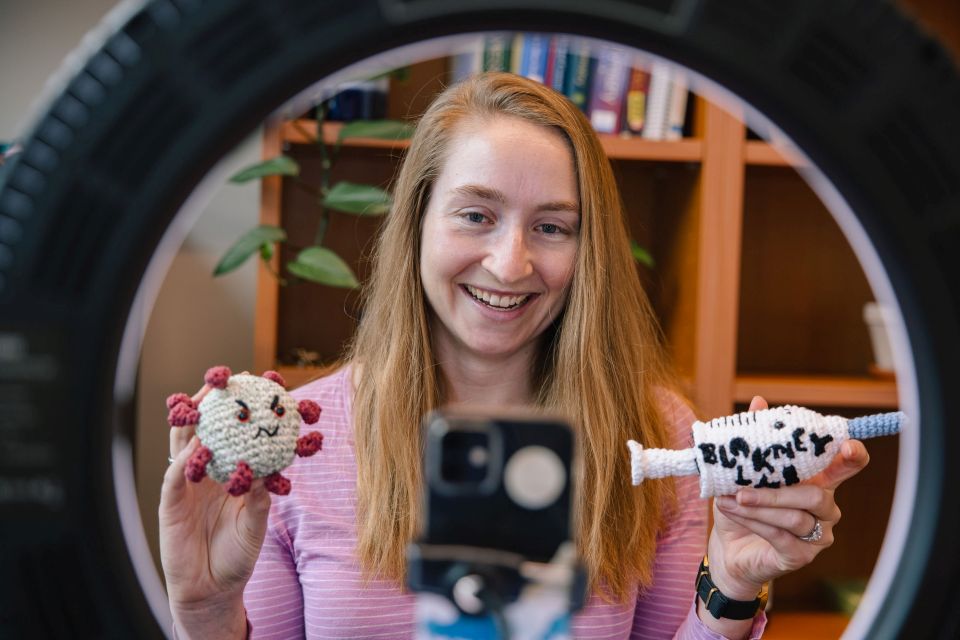 The Faculty Research Awards seek to "recognize the research excellence and scholarly achievements of faculty from across all disciplines", according to the VPRI. A reception in honour of the recipients will be held on June 3, 2022.
For more information about the awards and their recipients, please see the announcement on the VPRI website. 
Strategic Priority Areas: