New wearable technology can measure blood sugar using sweat
Safoora Khosravi, a PhD student in UBC's Department of Electrical and Computer Engineering, has developed an advanced wearable glucose sensor that could reduce the need for painful finger pricks by people living with diabetes.  
The non-invasive technology can measure blood sugar levels using sweat instead of blood and is embeddable in activewear and other apparel. This should come as welcome news to the millions of people with diabetes who must draw their own blood multiple times a day in order to monitor their health.
"Our sensor requires just a small amount of sweat — around 10 microlitres — to give an accurate reading. Most people produce this quantity during a 10-minute workout," says Khosravi, who was inspired to develop the technology after witnessing the struggles of relatives with the chronic disease.  
"The device collects key data from your sweat, and we are now working to enable it to connect wirelessly to your smart phone. This will allow you to not only monitor your sugar levels, but also obtain valuable information about your diet with ease." 
One in three Canadians, or about 11 million people, has diabetes or prediabetes. Blindness, heart attacks and kidney failure are just a few of the serious health consequences of elevated blood sugar levels, which can damage nerves and arteries over time. 
Yet due to the inconvenience and discomfort of regular finger stick blood sugar tests, many people with diabetes do not monitor these levels as closely as they should. Blood sugar testing is key to finding out whether potentially life-extending changes in medication, diet or lifestyle are necessary.
  
Image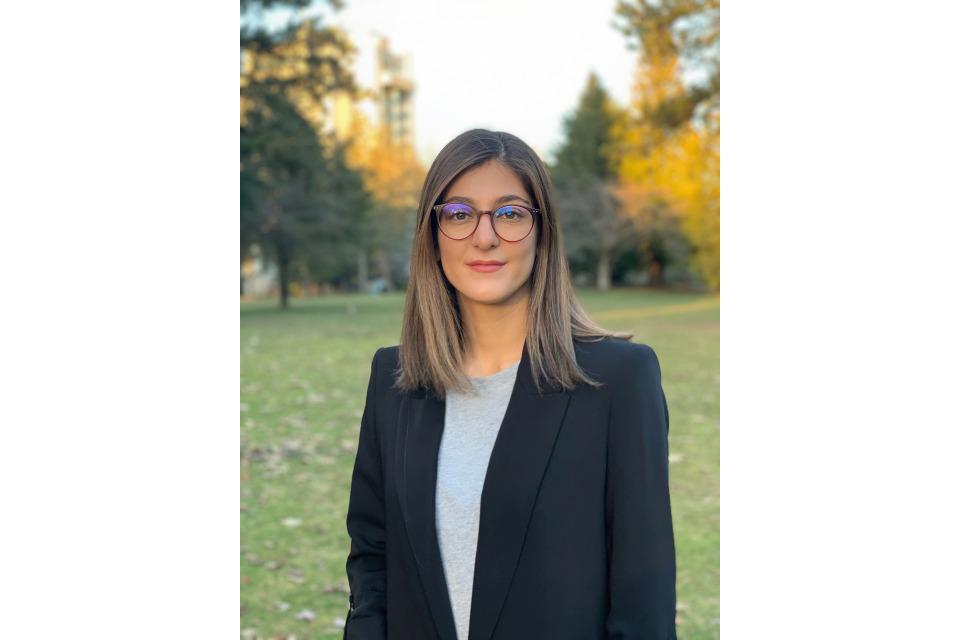 Alternative methods of testing sugar levels, including wearable sensors, have existed for at least two decades. However, most have failed because they are difficult to wear and use.
In contrast, textile-based sensors like Khosravi's, which complement the dynamics of the human body, "can completely change the experience of using wearable sensors," she says.  
"The technology can also be easily integrated into everyday clothing at an industrial scale, making it cheap and scalable."
For Khosravi, the path to creating an innovative new diabetes technology was not a direct one. As a master's student of electrical engineering at the University of Tehran, she focused on a different research area, applying nanotechnology to the study of cancer.
But when she learned about the Flexible Electronics and Energy Lab (FEEL) at UBC, which had the equipment and expertise to develop advanced wearable technologies, Khosravi — who had long been fascinated by the rapidly growing field — "did not hesitate" to shift direction.  
The third-year doctoral student is currently working to make her sensor washable, as well as more accurate under a broad range of conditions. Heavy sweating, for example, can dilute glucose concentration, causing the sensor reading to be lower than it actually is. Evaporation has the opposite effect, increasing the concentration of glucose in the sweat sample.
To address these calibration issues, Khosravi is incorporating temperature and humidity sensors into her device. She is also working with researchers at UBC's SmarT Innovations for Technology Connected Health (STITCH) research cluster "to validate and improve this technology for practical use" by people with diabetes. 
"I am planning to integrate even more sensors into our clothing to measure other signals of the human body, including sweat rate, lactate and so on," says Khosravi. "This technology can significantly change the experience of long-term monitoring and achieve true wear-and-forget functionality."

Feature photo by Venti Views on Unsplash
Strategic Priority Areas: