Bacteria-based batteries? UBC engineering design teams offer students chance to innovate
Students in UBC Rocket collaborated to create a new type of fuel cell. UBC Rocket is one of over 30 engineering design teams that students can join.
The next generation of rockets could be fueled by bacteria.
"A microbial fuel cell is basically a battery that uses bacteria to generate electricity," explained Paul Juralowicz, payloads project lead for UBC Rocket, one of UBC's many engineering design teams.
Bacteria living inside the battery generate electricity as it feeds on sewage. It also happens to clean waste products.
The UBC Rocket payloads team wanted to see if this technology could become a source of sustainable energy, fresh water and rocket fuel in space.
They launched six different microbial fuel cells since 2019, attending three different nation-wide competitions. Four of these batteries were successfully tested on a parabolic flight simulating zero gravity conditions last summer.
Most recently, they launched a microbial fuel cell in two of UBC Rocket's student designed and manufactured rockets, ending two and a half years' hard work on a promising high note.
A long journey
In August 2019, the UBC Rocket payloads team applied to compete at the next Canada Reduced Gravity Experiment Design Challenge.
"We planned to create and test the microbial fuel cell by July 2020," said Kassandra Hawes-Gardner, payloads team member.
"Instead, the COVID-19 pandemic hit and all the barriers it created meant several extra months of navigating through the turmoil."
The team were finally able to make their microbial fuel cell and compete in Ottawa at the Canada Reduced Gravity Experiment Design Challenge in the summer of 2021.
Image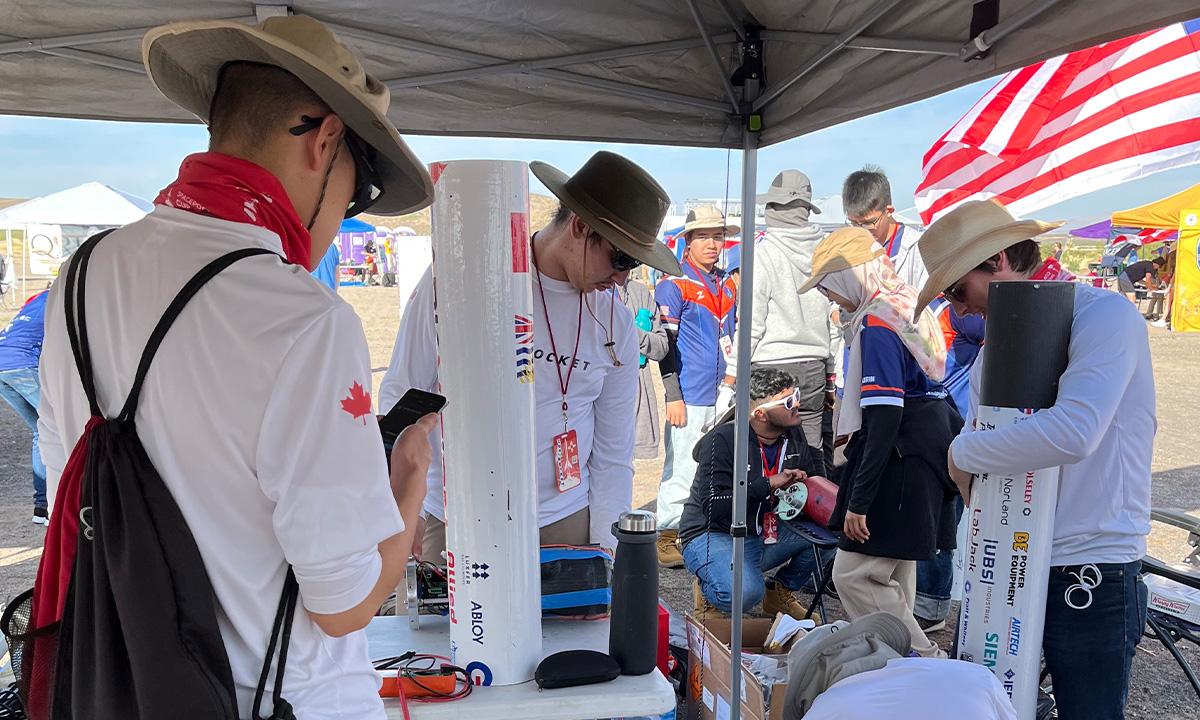 This summer, they launched a small form version that traveled from Vancouver to New Mexico, then back to Vancouver and to a launch site in Ontario.
The team's success at these various competitions is promising for further research. While tests are only in their very early stages, their theory is that space travel powered by microbial fuel cells could one day be widely deployed.
Fueling innovation
Any engineer will tell you the importance of turning theory to practice, and one way to do this during your undergraduate degree is by joining a design team. Design teams are an opportunity for students to put what they learned in design courses into practical applications. It is also a chance for students to grow a network and connect with like-minded peers.
This invaluable hands-on experience of creating and testing new research is exactly what drew Juralowicz to joining UBC Rocket.
Image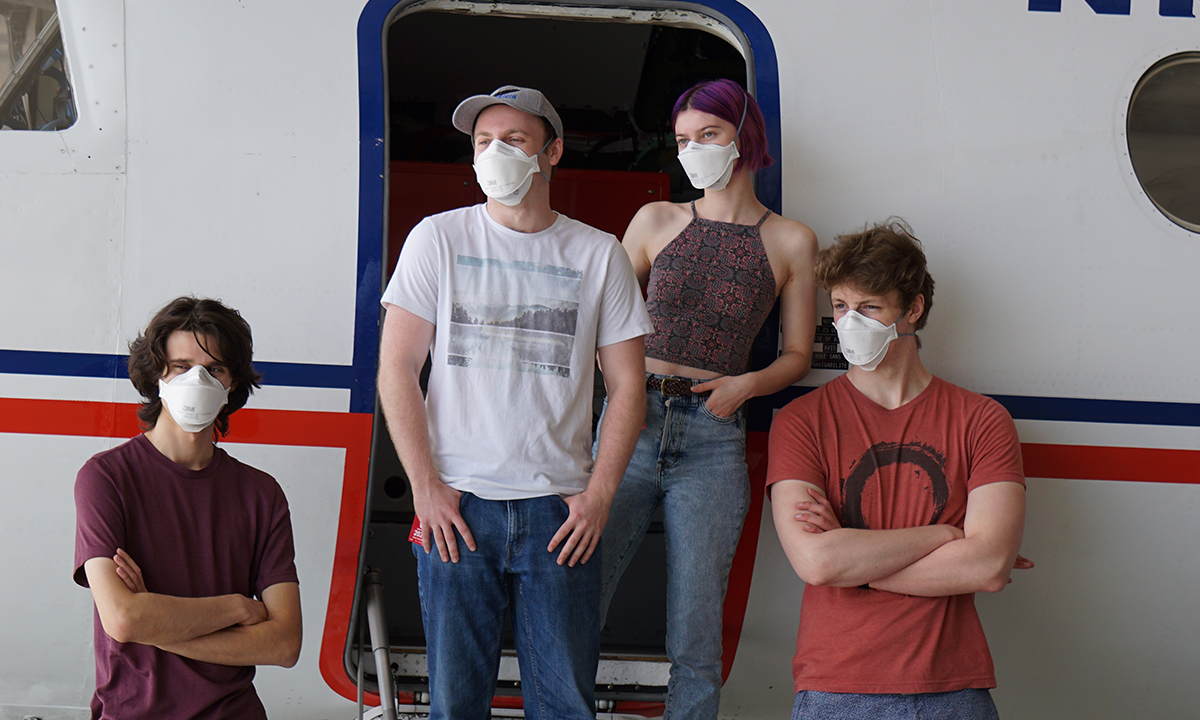 Paul Juralowicz, Kassandra Hawes-Gardner, Justin Lawrence and Peter Vozynuk worked together on the UBC Rocket's payloads team for over two and a half years.
As one of many engineering design teams at UBC, joining the payloads team along with Hawes-Gardner, Justin Lawrence and Peter Voznyuk allowed Juralowicz to gain great experience, countless memories and firm friendships.
"Everyone should join a design team. I almost think it should be required in the curriculum," said Juralowicz. "You learn so much that you don't learn in your design courses. It really reaffirms what you learn beyond a classroom."
Join an engineering design team
There are over 30 different UBC engineering design teams that actively recruit new members at the beginning of every academic year. Many will have booths on Imagine UBC.
Design teams' focus range from aerospace and automotive to robotics and sustainability.
Design teams are open to all years of engineering students, including first-years, and many are also open to students from other faculties in science, business and arts.
Strategic Priority Areas: