UBC Engineering's Emily Cranston receives NSERC E.W.R Steacie Memorial Fellowship
Dr. Emily Cranston, an associate professor of chemical and biological engineering and wood science and the President's Excellence Chair in Forest Bioproducts at UBC, has been awarded a 2021 E.W.R. Steacie Memorial Fellowship by the Natural Sciences and Engineering Research Council of Canada (NSERC).   
First bestowed in 1965, the annual award — recently rebranded as the Arthur B. McDonald Fellowships — aims "to recognize early-stage academic researchers in the natural sciences and engineering and to enhance their research capacity so that they can become leaders in their field and inspire others."   
Dr. Cranston, whose research focuses on cellulose nanoparticles, was recognized for her "innovative contributions to the fields of wood science, chemical and biological engineering".
"Ultimately, Cranston's tiny technology from trees will allow many important Canadian industries to harness nature's nanoscale building blocks to create more sustainable products and procedures that benefit the environment, economy and well-being of Canadians," Dr. Cranston's NSERC award profile reads in part.
 
Image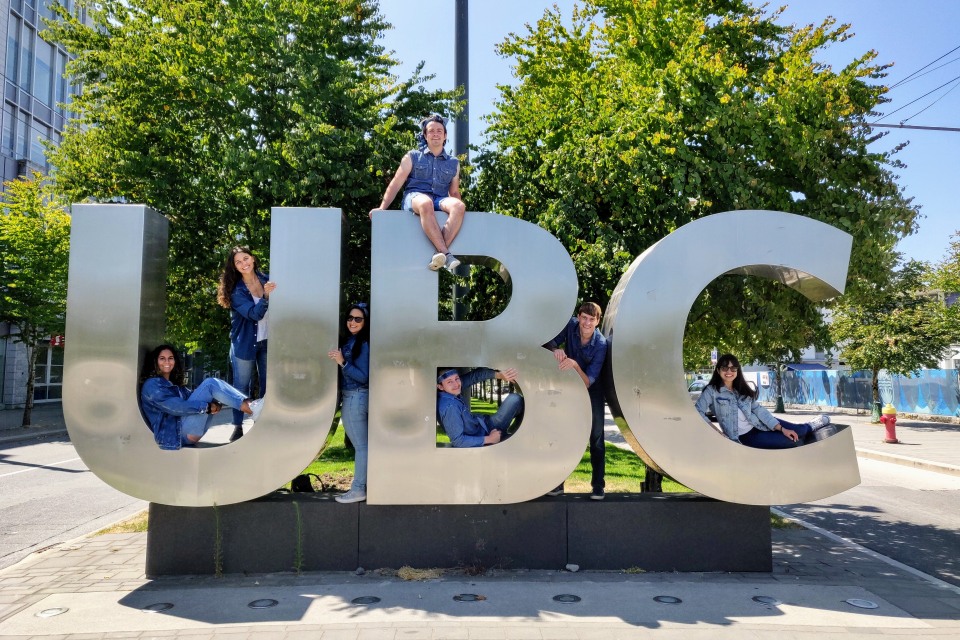 One of six winners this year, Dr. Cranston will receive a research grant of $250,000 over two years. She will also be temporarily relieved of her teaching and administrative duties in order to allow her to focus primarily on her research activities during this period.  
Dr. Cranston joined UBC in 2019 from McMaster University, where she served as associate professor of chemical engineering and held the Canada Research Chair in Bio-Based Nanomaterials. An internationally respected expert in bio-based materials and other areas, she has authored over 120 peer-reviewed publications that have been cited almost 8,000 times to date.
We spoke to Dr. Cranston about her work.
 
What is your academic and professional background? 
I did my BSc in chemistry at McGill University with a focus on bio-organic chemistry. I grew up in Halifax, Nova Scotia, so moving to a big, exciting city like Montreal was a huge draw for me! I had my first research experience with Professor Robert H. Marchessault, characterizing biodegradable plastics, and became hooked on green chemistry and engineering. After finishing my bachelor's degree, I worked for a year developing educational software, and there I started thinking about new ways of teaching. It seemed clear to me from that point forward that I wanted to be an educator. 
I continued my studies at McGill, completing my PhD in 2008 in materials chemistry. The work was done in the Pulp & Paper Research Centre and my (fabulous and patient) supervisor and mentor was Professor Derek G. Gray, who is known worldwide for his contributions to the field of renewable nanomaterials.  
Following my PhD, I moved to Sweden for postdoctoral research at KTH Royal Institute of Technology, where I studied colloid and surface science alongside fibre technology. Combining all these experiences and research areas together, I started the Sustainable Nano Biocomposites research group as an assistant professor in chemical engineering at McMaster University in 2011. It has been a whirlwind since then, but the connections with students and collaborators and the scientific output have been so rich and fulfilling, I wouldn't change a thing. 
Why engineering? Did a particular person or event inspire you? 
Well, I'm not an engineer by training, but my research has had an applied science focus for more than a decade now. It's clear to me that engineering is "where it's at"! Who doesn't want to design, optimize, control, scale-up and work towards the commercialization of world-changing and sustainable technologies?  
If the question is, "Who inspired you?", then I have to give credit to my wonderful parents. My father is a chemist and my mother is a teacher, so I'm a bit of a linear combination of the two! They loved their jobs, and growing up I saw how important it was to find a rewarding career that made you smile as you left the house each morning.
 
Image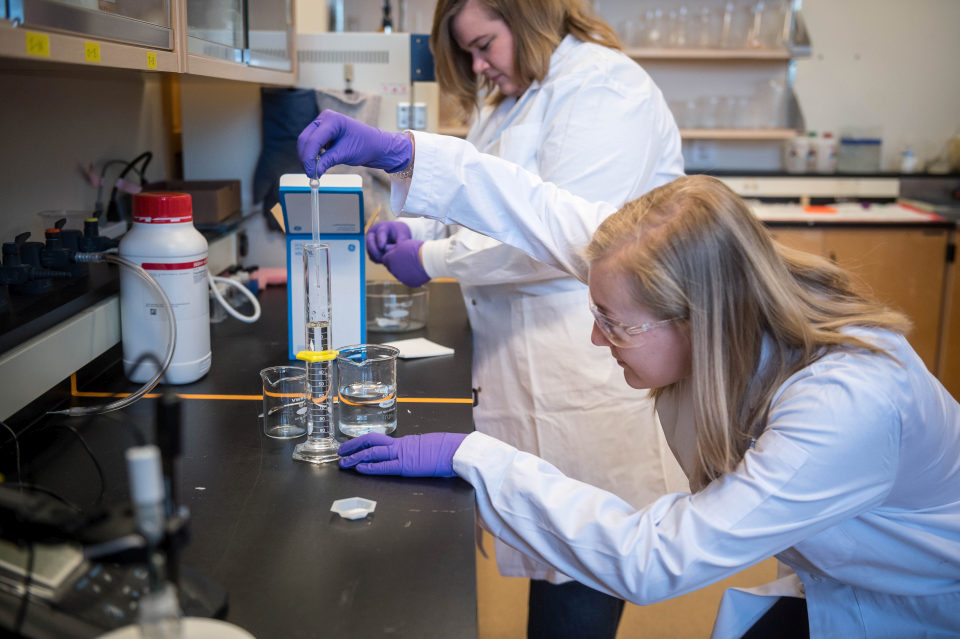 What are your research/teaching interests and current projects? 
Our research focus right now is on cellulose nanocrystals — tiny but strong whisker-shaped particles from trees and plants that can be "activated" and/or combined with other components for a wide range of applications. We have been exploring these nanoparticles in medical implants (think: to repair bones), water treatment technologies, energy storage devices and adhesives, and as additives for enhanced food, cosmetic, pharmaceutical and household products.  
My teaching has focused on preparing the next generation of students for a variety of careers related to sustainability, engineering and scientific research. Ensuring that our students have the communication, problem-solving and leadership skills to succeed is fundamental to our role as an educational institution and should not be overshadowed by "technical content" (which is also important, but not the only thing). I teach courses related to polymers/plastics, interfacial engineering, bioproducts and materials characterization.   
My teaching philosophy is "teaching with feedback". There are many ways that feedback can be exchanged between students and instructors and between students and their classmates, and the ability to learn and grow — as well as the learning environment — can be greatly improved when individuals become skilled at giving and receiving feedback. I have improved immensely as a teacher over the past decade due to both positive and negative feedback from students and peers. 
How do you hope your work will impact society/students?   
Training students at the undergraduate and graduate level is incredibly rewarding, and watching them go on to do great things reminds me that I have a potential to impact society for the better through the talented people I have worked with. Learning how to be a good researcher, thinker, teacher, etc. and implementing it in the real world is a skill I hope to pass on through my students.   
Cellulose nanocrystals are considered a Canadian innovation, and ensuring the commercial success of this material by bridging the gaps between industrial producers and potential end-users of these materials is my big-picture research goal. My research program is ideally suited to have a positive impact environmentally and socially (policy-wise), and to contribute to improved health (through biomedical and pharmaceutical developments) and economic growth for Canada by refreshing the forest industry.
 
Image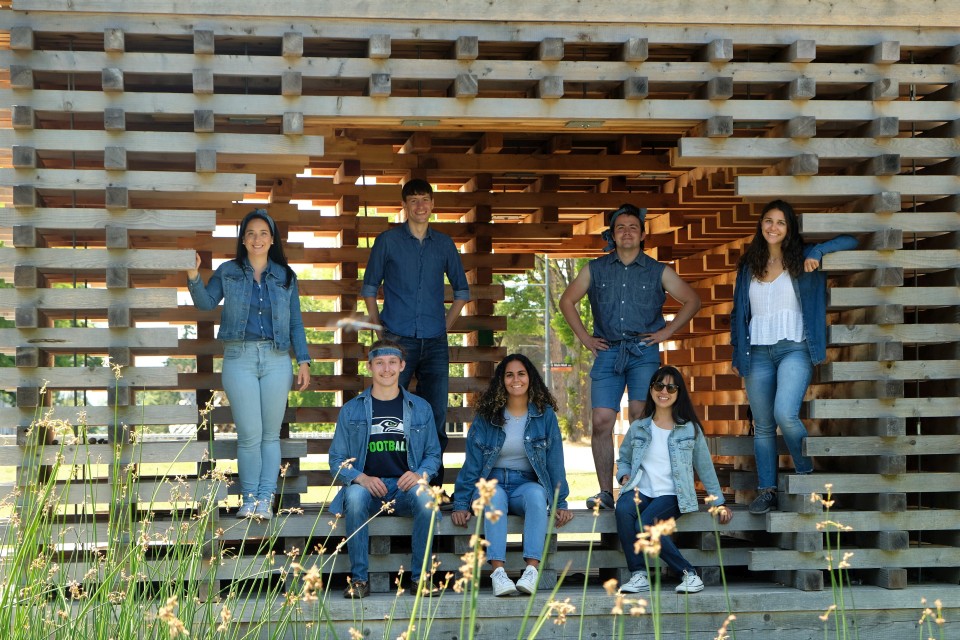 How do you think the field of engineering will be different 100 years from now? 
One way engineering must change is that everything we do needs to be green and sustainable. If it's not, we shouldn't do it: unsustainable is dangerous and no one should be satisfied saying that they are working towards dangerous, unsafe or toxic new technologies based on finite resources, right? The current problem with "sustainability" is our ability to define and quantify it, and companies and individuals that are jumping on the bandwagon saying it is a priority without the data to back it up. Sustainability is not a buzzword; it is a crucial requirement for the survival of our earth and humankind.
Why do you feel UBC is a good fit for your research? 
It is invaluable to be close to the hub of the Canadian forest industry — like Canada's plentiful forest resources, the opportunities to expand my network keep on growing! No other university has the combination of expertise, from botany and genetics through biotechnology and chemistry to materials engineering, to help our society shift its dependence on petrochemicals and non-renewable resources. Working together, we can "climate proof" our forests, ensure high-quality biomass feedstocks and develop the next generation of high-tech materials, technologies and devices from renewable resources.
What advice would you give to someone considering a career in engineering? 
Do it! Find a great mentor or mentors (plural!) who can answer your questions and help you see a path forward that works for you. It doesn't need to be a professor — though we normally love to chat and give advice. It can be a TA, a graduate student, a friend of the family, etc. who has engineering experience. Importantly, I don't think you need to decide exactly what the end of the path looks like for you; you just need to work hard at each step along the way and take advantage of the opportunities. UBC and Vancouver provide innumerable opportunities to meet wonderful people and will take you great places if your eyes are open to them!
 
Image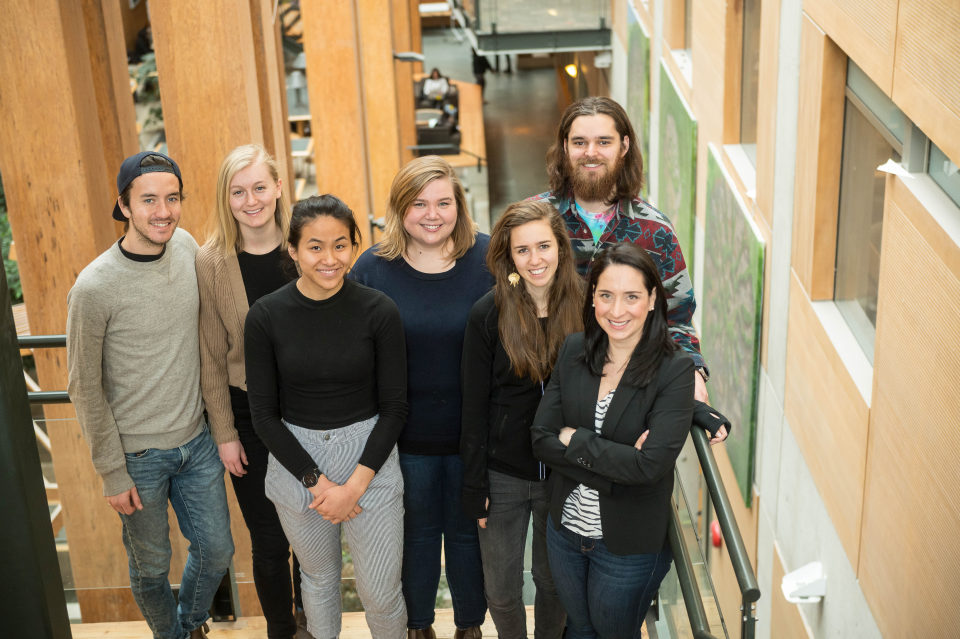 For more information about Dr. Cranston and her work, please see the award announcement on the website of the UBC Faculty of Forestry.