Composites Knowledge Network receives $1.75M to help small- and medium-sized businesses
This article originally appeared on
On October 16, the Honourable Harjit S. Sajjan, Federal Minister of Emergency Preparedness and Minister responsible for the Pacific Economic Development Agency of Canada (PacifiCan), announced a $1.75 million grant for the Composites Knowledge Network (CKN) within UBC's Faculty of Applied Science.
With this new PacifiCan funding, CKN will expand on its existing work, helping small and medium-sized businesses become leaders in composites manufacturing. Composites — materials made of two or more different materials — are transforming industries from aerospace to health care to recreational technology. However, composites can be costly and complex to create. CKN is reducing these barriers for businesses, by bridging the gap between scientific knowledge and industrial practice. It enables people at the forefront of composites manufacturing to innovate, compete and grow towards a net-zero future in Canada and globally.
The funding allows CKN to expand its testing infrastructure and operations, and provide training for businesses across BC.

"CKN is proud to be supporting a wide range of innovative BC small and medium enterprises (SMEs) working with composite materials and technologies," said Dr. Anoush Poursartip, co-director, CKN. "This PacifiCan funding will enable us to better support even more SMEs in the BC and Pacific region, leading to exciting opportunities for their sustainable growth in sectors that reflect our local and national values and priorities."
Minister Sajjan made the announcement while visiting the CKN facilities at UBC, where he viewed prototypes and models produced by CKN with its partners. He also met with researchers and student workers working on various projects.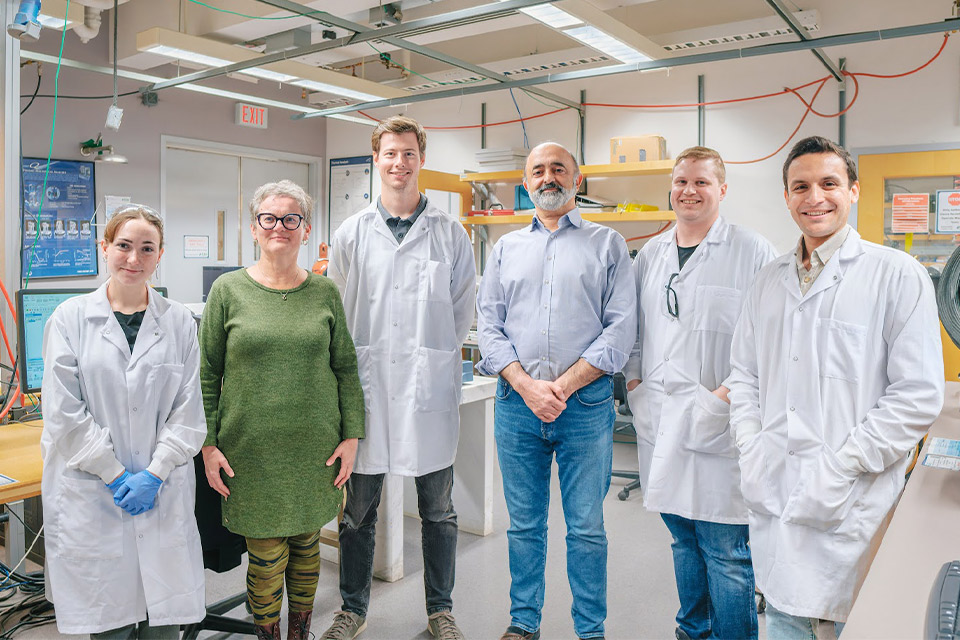 Strategic Priority Areas: