Image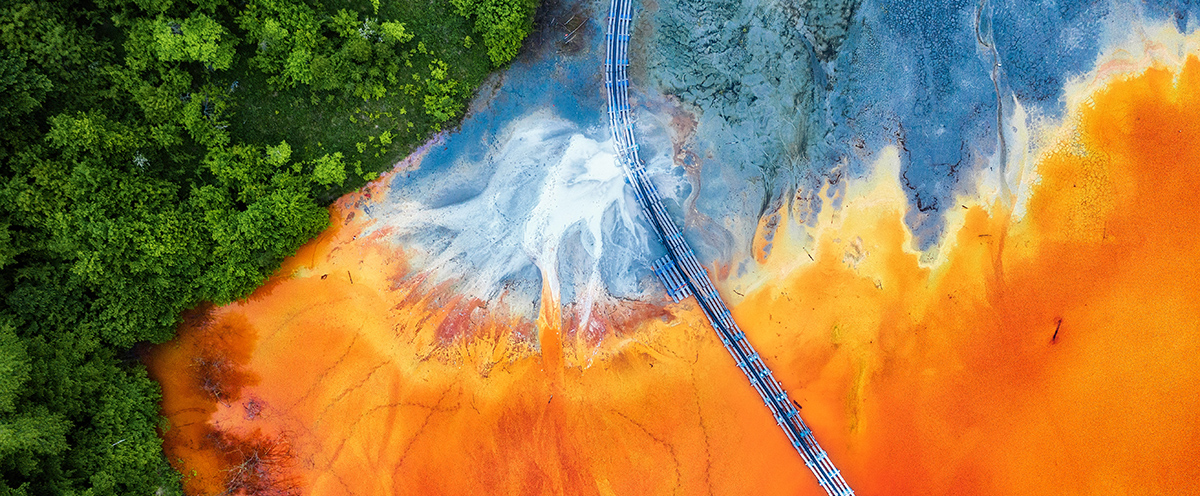 Teck and UBC's Norman B. Keevil Institute of Mining Engineering are excited to host a panel discussion on innovation in tailings management.
There is a need to accelerate innovation and expand education in the tailings and mine waste management space. The panel, comprised of experts from industry and academia, will explore the changes needed to scale the development and implementation of technologies to enhance safety and sustainability in the design, operation and closure of tailings storage facilities, and to attract new generations of engineers into this field.
The panel will provide insights into research advances, educational gaps and the socio-economic issues related to tailings management.
UBC is driving much-needed interdisciplinary collaboration on this complex problem. Join us to learn how we can work together to envisage sustainable mining futures.
Panel to be moderated by Chris Anderson, Director, Tailings, Teck.
Panelists will include:
Dr. Marek Pawlik – UBC Professor of Mineral Processing, Norman B. Keevil Institute of Mining Engineering
Dr. Caius Priscu – UBC Adjunct Professor, Norman B. Keevil Institute of Mining Engineering
Dr. Nadja Kunz – Canada Research Chair in Mine Water Management and Stewardship, Assistant Professor at UBC School of Public Policy and Global Affairs and Norman B. Keevil Institute of Mining Engineering
George Hemingway – Managing Partner, Stratalis Group
When:
Monday, March 6, 2023
7:00 am to 9:00 am
Breakfast: 7:00 am
Welcome from Dean James Olson, UBC Applied Science: 7:30 am
Moderator
Image
Chris Anderson
Chris Anderson is the Director of Tailings at Teck Resources Limited, leading the corporate tailings governance program. He has 25 years of consulting and management experience in the mining industry in North and South America and has led technical and operations teams through all stages of project development and operations. Chris participates in several industry associations, including the ICMM Tailings Working Group, Mining Association of Canada Tailings Working group, and Canadian Dam Association Mining Dams Committee.
Chris is also an invited industry representative on the BC Code Review Tailings Sub-Committee that is in progress of updating the regulatory requirements for tailings in the province. His focus is on evolving the practice of tailings management by leveraging the current wave of technology and innovation initiatives to more effectively incorporate sustainability, risk management, and community perspectives into decision making.
Panelists
Image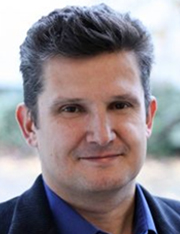 Dr. Marek Pawlik
Marek Pawlik is a professor of mineral processing at the University of British Columbia in Norman B. Keevil Institute of Mining Engineering.
Dr. Pawlik's research expertise covers a wide range of topics related to the interfacial chemistry of fine particle processing, including adsorption of surfactants and polymers, structure-performance characteristics of reagents used in fine particle processing, wettability of surfaces, interparticle forces and resulting aggregation, flocculation, and dispersion phenomena, along with implications of these fundamental processes to unit operations such as froth flotation, thickening and dewatering of fine tailings, or slurry handling (rheology). Most recent research projects deal with flocculation of oil sand tailings, froth flotation of antimony-bearing minerals, and froth flotation of black mass particles for battery recycling. Dr. Pawlik has given many short courses and seminars to the industry, in Canada and abroad, on subjects ranging from fundamentals of mineral processing to advances in research and development.
He holds a BSc degree in chemistry with specialization in environmental and colloid chemistry from Maria Curie-Sklodowska University in Lublin, Poland. He obtained a PhD degree from the University of British Columbia (mineral processing engineering) and has remained with the University since 2002. He is a member of the Metallurgical Society (MetSoc) of CIM, and past chair of the Mineral Sciences Section of MetSoc.
Image
Dr. Caius Priscu
Caius Priscu is an Adjunct Professor with the NBK Institute of Mining Engineering at the University of British Columbia, as well as a Director and Co-founder of Priscu and Associates Consulting Engineers Inc. independent consulting firm in West Vancouver, BC, Canada. He is a Principal Geotechnical Engineer with over 30 years of experience in the mining and water resources industries, working in the past with general contractors team, in consulting engineering, and as an owner/operator of tailings and water retaining dams. Prior to becoming an independent consultant, he was the Global Head of Mineral Residue Facilities and Water Management for Anglo American for eight years. His career focus has been on the planning, design, construction, operation and closure of tailings storage facilities and water retaining dams. Over the last decade, he has been concerned with dam safety, risk management of dams, and the development of standards and guidance for safe design, operation, and governance of mine waste management facilities. He has been a guest speaker and has published over 50 conference papers on these subjects. He currently serves on several Independent Tailings Review Boards in Canada, Chile, Argentina, Brazil, and Ghana.
Dr. Priscu has been a tireless volunteer and true supporter of many technical not-for-profit organizations. He is a past member of the Tailings Working Group of Mining Association of Canada (MAC), and of the International Council for Mining and Metals (ICMM) and is intimately familiar with the standards and guidance documents for tailings dam safety and management, issued by MAC, ICMM, the International Commission on Large Dams (ICOLD), and the Canadian Dam Association (CDA). In December 2020, Dr. Priscu was elected as Honorary Member of the Romanian National Committee on Large Dams (ROCOLD), representing Romania to ICOLD Committee L: Tailings Dams and Waste Lagoons.
At UBC, Dr. Priscu is teaching one undergraduate course in Mine Waste Management, and two graduate courses in Safety and Risk Management of Tailings Storage Facilities. He is also a guest speaker in graduate programs at Colorado School of Mines, Denver, CO, and at the Pontificia Universidad Catolica de Valparaiso, Chile.
Image
Dr. Nadja Kunz
Nadja Kunz is a Canada Research Chair in Mine Water Management and Stewardship at The University of British Columbia, and an Assistant Professor where she is jointly appointed across the UBC School of Public Policy and Global Affairs, and the Norman B Keevil Institute of Mining Engineering
Within her research, Nadja develops tools, frameworks and models to better conceptualize, measure, assess and communicate water-related risks to diverse stakeholders including companies, investors, indigenous rights-holders, communities and governments. She is also interested in how to improve the contribution of the global mining sector towards sustainable development in a way that minimizes environmental impacts and leaves positive long-term legacies for host communities. Nadja leads an interdisciplinary research team at UBC, bridging the fields of engineering, hydrology, social science and operations research.
Prior to joining UBC, Nadja gained engineering experience in a range of industries including mining, alumina refining, oil and gas, and paper manufacturing. She also has experience as a consultant for the International Finance Corporation within the World Bank Group. She holds undergraduate and PhD degrees from the University of Queensland, where she specialized in chemical engineering, business management, and interdisciplinary engineering, and spent two years as a postdoctoral fellow at the Eawag Aquatic Research Institute in Switzerland.
Image
George Hemingway
George Hemingway serves as Managing Partner at Stratalis. He advises leaders of companies, organization and countries on the future and how to transform in the most uncertain of times. Through his work, he has collaborated with the world's leading mining companies to set their future visions and design technology roadmaps to re-imagine what is possible from industrial enterprises, focusing on the most challenging of areas, such as GHG reduction, tailings dams, seismicity, underground safety and the "Mine of the Future."
Considered one of the leading futurists in the mining industry, he has delivered over 100 keynotes on uncertainty, innovation and the future including the World Mining Congress, SME, S&P Global, NASA and the Pentagon and at leading universities and organizations worldwide. He is a published author and columnist on the future of industry and disruption and has been named a Top-10 leader in mining technology, with his work winning numerous awards, including the Robert E. Murray Innovation Award from SME and two Mining Journal Innovation awards.
Passionate about supporting future generations, he serves on the boards of MoonMark and the Chamber Orchestra of New York as well the Lassonde Institute of Mining at the University of Toronto. He holds an MBA from Columbia Business School and a BS from the Stern School of Business at NYU and is the holder of US and EU patents.